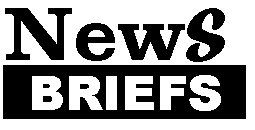 Officer Earns Advanced Certificate
RALEIGH - Captain Leonard Adolphus Hatley of North Carolina Correctional Institution for Women has earned an advanced certificate from the N.C. Criminal Justice Education Standards Commission. He was one of 162 officers to receive the certificate at the commissionís quarterly meeting March 10 in Raleigh.
This is the highest professional certificate awarded to law enforcement and criminal justice officers in the state. Typically, the Standards Commission awards 500-600 advanced certificates a year. To qualify for the certificate, officers must complete a combination of professional training and relevant education, as well as meet minimum experience requirements.
---
Avery/Mitchell Activities Committee Promotes Fun, Fund-Raising
SPRUCE PINE - Numerous profitable fund-raising projects have kept the Avery/Mitchell Correctional Institution Activities Committee busy for the past few months.
The group raised more than $500 for Hurricane Floyd flood victims, nearly $600 for the family of correctional officer Joe Penley who passed away earlier this year, as well as funds for a facility nurse who lost her home to a fire and an officerís seriously ill child. The committee also recently held its first bi-annual golf tournament at Blue Ridge Country Club raising over $4,000 for future projects.
Beginning in January, the Committee began sponsoring an employee of the month program. The committee developed the program to reward hard work, dedication and extraordinary efforts above the call of duty. Each person selected receives a certificate of merit and special parking place for the month. Committee members say the program has proven to be rewarding to employees as well as the institution.
---
Red Cross Honors Central Engineering Employee
Chris Tart, construction estimator with Central Engineering, recently received the Disaster Services Honor Award from the American Red Cross.
In 1999, Tart had almost 800 hours of volunteer service primarily as the Red Cross Johnston/Harnett chapter disaster services coordinator. Heís helped countless victims of house fires, hurricanes and floods.
Tart serves on the Red Crossí Johnston/Harnett board of directors, is co-chair of the disaster team, chairman of the mitigation committee and is also a certified CPR and first aid instructor. "I just feel like I should give back to the community," said Tart. "Mostly, I enjoy getting out, hands on, and helping people. That little smile, that little thank you, thatís why I do it." He also volunteered for the Special Olympics World Summer Games and is a scout leader for the Boys and Girls Scouts of America. A Harnett County native, Tart has been with the department for nine years.
---
DCC Staff Participate In Gang Awareness Training
A group of Division of Community Corrections staff and others attended a Basic Gang Awareness Training class offered by the Durham Police Department on April 19. Durham police officer Michaux Parker, who is an expert on gangs, was the instructor of the class that included basic gang identification techniques, graffiti analysis, weapons and tactics and recovery strategies. The training will help those Criminal Justice Partnership officers, day reporting center officers and directors who attended with their on-the-job duties.
---