Pamela Walker Joins Public Information Staff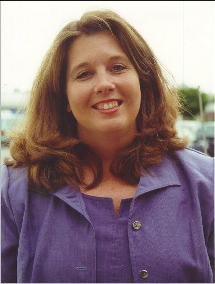 Pamela Walker
RALEIGH – Pamela Walker is the newest addition to the Department of Correction's Public Information Office. "Pamela Walker's extensive knowledge and experience in television news will strengthen our public information staff," said Tracy Little, DOC public information director. "Her expertise in this area will be a great asset as we try to more effectively utilize the media to tell the Department of Correction story."
Walker has 10 years experience in communications, primarily in the broadcast media. Most recently she was a news producer for WNCN-NBC 17. Prior to that, Walker was a news producer at a television station in Miami, Florida.
Walker's background also includes experience as a television news writer, reporter and anchor. She began her career as a reporter for WJKA-TV in Wilmington.
A Charlotte native, Walker holds a bachelor's degree in speech communication from the University of North Carolina at Wilmington.
At DOC, Walker's primary duties will include serving as editor of the of the Department's newsletter, Correction News. She will also be responsible for responding to media inquiries and writing press releases.
In her spare time, Walker enjoys working with her husband, Jamie, renovating their Angier home, which was built in 1938. She is also an avid sports fan, particularly Tar Heel basketball and the NFL.
---