Counties Prepare
for New Drug Court Programs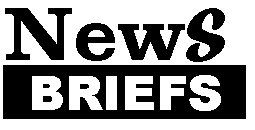 The Division of Community Corrections participated in the "Adult Drug Court Workshop" sponsored by the U.S. Department of Justice, Office of Justice Programs April 25-27 in Brooklyn, NY.
Thirty-four representatives from North Carolina attended the skills-based planning workshop in preparation for developing drug court programs in their own judicial districts. The Judicial Districts from North Carolina which were represented included 3B (Craven County), 11 (Johnston County), 18 (Guilford County) and 28 (Buncombe County). The delegation from North Carolina included probation officers, chief probation/parole officers, superior and district court judges, assistant district attorneys, defense attorneys, public defenders, substance abuse counselors, drug court administrators and Division of Community Corrections' administrators.
The workshop participants worked during the three-day intensive training to learn comprehensive team building and planning, key components for implementing a drug court program, and the various roles of the different team players. One of the highlights of the training was the groups' visit to the Drug Court in Brooklyn, where in excess of 500 cases are handled.
Representing the Division of Community Corrections were Patsy Joiner, assistant chief of Program Services; Cathy Clayton, chief PPO, Johnston County; Robyn Keith, intermediate probation officer, Buncombe County; Michael Robinson, intermediate probation officer, Guilford County; Vicky McDaniel, chief PPO, Craven County; and Marilyn Quinn, intermediate probation officer, Craven County.
The workshop was developed and implemented in collaboration with the National Association of Drug Court Professionals, the National Criminal Justice Reference Service, and the Justice Management Institute.
---
Staff Participate in Law Enforcement Day
CARY-Members of the Prison Emergency Response Team (PERT) and Community Corrections officers took part in Law Enforcement Day at Cary Towne Center May 20. They opened the doors to the PERT bus and spoke with people about careers in corrections. Staff who helped answer questions on the bus and at the booth include: Lt. Denise Henderson, DOP Administration; Lt. Timothy Pridgen, Central Prison; Sgt. Mose Cannon, Central Prison; Sgt. Arturo Andino, Central Prison; Officer John Pender, Central Prison; Carol Norton, Asst. JDM; Mike Rakouskas, PPO II;
LaDana Crowell, PPO I; Mark Beard, surveillance officer; Robert Foy, surveillance officer; Pam Fishel, PPO II; and Joanie Johnson, surveillance officer.
---