Annie Harvey Named Warden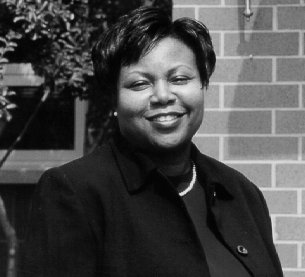 Annie Harvey
"Warden Annie Harvey is a proven, dedicated and experienced correctional administrator," said Secretary Theodis Beck. "Her work ethic, professionalism and commitment is well documented. I believe that she is the right person and this is the right time for her to assume leadership of NCCIW."
Harvey began her professional career in 1986 as an officer at Fountain Correctional Center for Women. Three years later she was promoted to sergeant. In 1992, she went to NCCIW as its first unit manager. Two years later she was promoted to captain supervising the N.C. Tourism and Transportation Information Center. In 1996, Harvey was named superintendent of the new North Piedmont Correctional Center for Women, which opened in the spring of 1997. A year later she was named deputy warden of NCCIW.
"Iím very excited about my new position," Harvey said. "I do know one thing though. I could not have made it this far without the support of my family or staff." She went on to say among her many goals she hopes to improve the community perception of the critical roles Correction staff play. "I want to help them be proud of their uniforms and the jobs they do."
Harvey, a native of Wayne County, lives in Dudley. She is a graduate of Charles B. Aycock High School. In 1995, she graduated magna cum laude from Shaw University with a bachelorís degree in public administration. She has a daughter, Katonya who is a graduate of N.C. A&T State University.
---