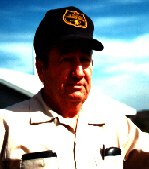 Andrew Benson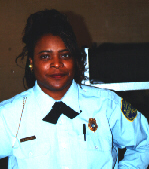 Teresa Rogers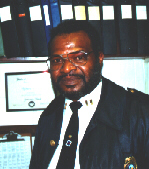 Richard Hicks
For the last 30 years, Polk Youth Institution's staff have heard their prison would soon close. They are now counting the last days at the old facility on Blue Ridge Road in Raleigh and preparing to move to a new $43 million, 1,000-bed facility north of Durham in the Granville County community of Butner.
| | |
| --- | --- |
| | "Plans to replace this prison resulted in delays to improve it," said Polk's Superintendent George Currie. "There've been no improvements and the needs here were met with temporary structures and trailers." Eight of the old facilities buildings are modular units. Housed in these temporary facilities were the prison's medical, dental and mental health clinics. |
"We can't make it new, but we try to make it comfortable," says Andrew Benson who has worked in maintenance at Polk since 1980 and plans to retire when the old unit closes. "Other folks are getting trained on the new facility. I'm staying here with the facility I know."
"The new prison will be a stricter place," says Teresa Rogers, a new correctional officer. "It will be different. In the old prison we unlock cell doors with keys. In the new prison, doors are opened from remote control centers."
"The new place is a real prison," says Kelvin Rush, another new correctional officer. "It makes this place obsolete."

"Working at Polk has been like riding a roller coaster with the ups and downs," says Captain Richard Hicks who worked at the prison for 28 of his 30 years. "There've been so many changes. We've made progress in the way we do things."
One of the biggest changes Hicks saw during his career was the elimination of triple bunking at Polk in March 1994. "Tempers flared and morale was bad, but that changed when triple bunking was eliminated," Hicks said. "It broke the tension and employees felt more comfortable."
During Hicks career, he's seen a number of superintendents running Polk. Before Currie, there was Tom Carroll, Gary Dixon, Max Barber and Bob King.
Two years after arriving at Polk, Hicks says staff were called together to hear an announcement that Polk would close. He says its taken 26 years, but the unit is closing.