NORTH CAROLINA DIVISION OF PRISONS
MENTAL HEALTH SERVICES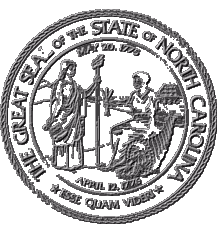 MENTAL HEALTH SERVICES FOR THE DEVELOPMENTALLY DISABLED INMATE
The North Carolina Department of Corrections provides a range of services to inmates with developmental disabilities. These services include interpreters for the deaf, specialized case management for mentally retarded, appliances for the physically handicapped, and communications devices for those with needs for them. Other services will be delineated on this page in the future.
Check back for new information often!
SERVICES FOR INMATES
WITH DEVELOPMENTAL DISABILITIES
N. C. DIVISION OF PRISONS
I. PROFILE OF EXISTING SERVICES
A) ADMISSION:

Individuals are admitted at one of the ten diagnostic centers. Actual site of
admission depends upon their location of arrest and offender category. (i.e., felon
or misdemeanant)

B) PRISON UNITS WITH DIAGNOSTIC CENTERS:

Western Youth Institution
Polk Youth Institution
Fountain Correctional Center for Women
North Carolina Correctional Institution for Women
Guilford Correctional Center
Rowan Correctional Center
Piedmont Correctional Institution
Hoke Correctional Institution
Central Prison

C) MISDEMEANANT OFFENDERS:

Misdemeanant offenders are administered the WRAT Reading Subtest. Those
scoring 3.0 or less are administered the Beta Group Intelligence Test. Those
scoring 69 or below are administered a second Beta. Inmates consistently scoring
69 or below are referred to a psychologist. Following an interview, the psychologist
will make a provisional diagnosis or administer further tests. Those inmates
identified as mentally handicapped are placed on the Mental Health Tracking
System.

D) FELON OFFENDERS:

Felon offenders are administered the WRAT achievement test and the Beta Group
Intelligence Test. Those scoring 69 or below on the Beta are given a second Beta
Individually. Inmates scoring 69 or below are referred to a psychologist for an
individual WAIS-R. Those scoring 69 or below are identified as mentally
handicapped and placed on the Mental Health Tracking System.

E) IDENTIFICATION AND TRACKING:

The Division of Prisons has been identifying and tracking inmates with mental
retardation for some time on the Mental Health Tracking System. A concentrated
effort is now underway to identify and track inmates with the other diagnoses
encompassed by the term developmental disability. Unit DD Case Managers have
been trained to identify inmates with developmental disabilities and provide specialized
case management services to this population. A procedure is being developed which
will incorporate identification of this population into the diagnostic center process.

F) DD CASE MANAGEMENT:

Upon transfer to their Unit of assignment, inmates are assigned to a case manager.
Those inmates identified as developmentally disabled are assigned to an DD case
manager. These special program staff have received training in the provision of
special services to assist the inmate with developmental disabilities in his/her
adjustment to incarceration. Services provided include an initial orientation to the
DD case management system, a supplemental Unit orientation, assessment of
adaptive functioning, development of a treatment plan addressing specific needs,
representation during disciplinary hearings, a minimum of one meeting per month
with his/her assigned DD case manager, as well as access on an as needed basis to
the DD case manager for counseling and assistance in day to day activities.

G) HOUSING:

Currently , inmates with developmental disabilities are integrated into the regular
population. Many are assigned to jobs and/or program activities and are able to
adjust quite well to incarceration. Others are problematic, however, and may be
placed in protective housing or in segregation as the result of a disciplinary action.
Inmates who are behavior problems or are unable to function within regular units
may be housed in Inpatient Mental Health located at Central Prison, or in
Residential Mental Health Programs located at Eastern Correctional Institution,
Hoke Correctional Institution, or Foothills Correctional Institution. Female
offenders with similar needs are housed in the Inpatient Mental Health program at
the North Carolina Correctional Institution for Women.

H) PROGRAM/JOB ACTIVITIES:

A variety of program and job activities are available to inmates. Some restrictions
apply in that the same programs and jobs are not available at all Units, and there are
some restrictions for those with poor health grades. Only a few programs are
currently available which address the specific needs of inmates with mental
retardation. Compensatory Education and Horticulture are two areas in which
special services are available at some Units. Many are able to acquire job
assignments, usually as a janitor or groundskeeper. Vocational Rehabilitation
services are available for some inmates eligible for work release. More program and
vocational options are needed for inmates with developmental disabilities.

I) AFTERCARE:

Aftercare Plans are developed for those inmates felt to need assistance during the
transition back into the community. Efforts are made to coordinate services through
the local DD staff in the county to which the inmate will be returning. However, it is often
difficult to determine a release date, and planning is sometimes a last minute effort on
the part of staff involved with community interagency councils to assist in planning for
the return of inmates with developmental disabilities into the community.
II. DAY TREATMENT PROGRAMS
Inmates with suspected developmental disabilities identified at the diagnostic centers are referred to the Day Treatment Program at Pender. The Pender facility targets services for the inmates with developmental disabilities in need of comprehensive assessment, as well as social and vocational skill building prior to entering the regular population. Additional assessment will be used to determine the appropriate level of programming needed. Instruction will be provided in the areas of Survival/ Social Skills, Horticulture/Grounds Maintenance, Compensatory/Adult Basic Education, Leisure Skills, and Vocational Skill Building. All staff involved with the Day Treatment Program receive specialized training specific to the provision of services for the developmentally disabled. Correctional Officers also receive training concerning the needs of this population and provide support in the dorm during evening hours and on weekends. Case managers and other mental health staff provide counseling and develop comprehensive treatment plans with behavior oriented goals. A habilitative approach will be used to replace deviant and maladaptive behaviors with appropriate, productive skills. Inmates who demonstrate the ability to function within the regular population will be transitioned into the regular population at the Pender Unit prior to being reassigned. The program is open ended, allowing inmates to progress at their own rate. Those felt to be at risk in the regular population may remain at the Unit for the duration of their classification in medium custody.
III. ASSESSMENT OF ADAPTIVE FUNCTIONING
Assessment of adaptive functioning, an essential component of the DD definition, is problematic. Standard assessment instruments contain many areas of functioning which are not observable in the prison environment. DOP has developed the Adaptive Behavior Checklist, however, the instrument has not been standardized. The checklist is completed within 30 days of assignment to a Unit. The information is then incorporated into a Treatment Plan addressing the deficits identified by the checklist. The checklist does not, however, assess behaviors necessary for functioning outside the prison environment.
IV. AFTERCARE PLANS
According to the most recent survey of DD Case Management Services, only 55% of inmates with mental retardation have aftercare plans developed prior to leaving the prison system.

Back to Special Programs