Prisoners' hurricane debris clean up enters 9th day
RALEIGH — Correctional officers and prisoner work crews are working for the ninth day in a row to help farmers and communities clean up the damage caused by Hurricane Bonnie.
Since the hurricane hit the coast last week, correction staff and inmates have been working day-in and day-out, even over the weekend, to help communities recover from the storm.
"In the aftermath of Hurricane Bonnie, I have been extremely impressed with our inmate work crews and the supervisors of these work crews," said Dan Stieneke, director of prisons. "They worked 12-hour days, without complaint and, often, in very trying conditions. In some areas, it was extremely hot with heat indexes over 105 degrees."
The day after Hurricane Bonnie made landfall, the department sent out eight inmate work crews to help remove debris in communities along the coast. As the week went on, the number of work crews continued to increase, reaching 102 crews with more than 1,000 inmates at the height of the cleanup effort.
Inmates and staff from more than 25 of the state's prisons participated in the cleanup effort, with some coming from as far away as Wilkes, Caldwell and Catawba counties to help clean up debris, straighten tobacco in the fields and pick up tires along the beaches. The Dan River Prison Work Farm in Yanceyville, alone, sent 100 inmates and 15 staff members to the coast to assist with the cleanup efforts.
"We are very appreciative of our correction staff who have worked so hard these past few days – many who have had to spend long stretches of time away from their homes and families in order to provide these services to the state, " said Correction Secretary Mack Jarvis.
Throughout the past week, work crews helped farmers in Johnston, Wilson, Harnett, Halifax, Robeson, Cumberland, Wake, Wayne, Edgecombe and Jones counties shore up tobacco that had been knocked over by the storm's high winds and drenching rains.
Other work crews concentrated their efforts in communities along the coast hardest hit by the storm. Inmates picked up tree limbs, shingles and siding, cleared sand from roads, erected sand fencing and cleared camping areas in Pender, Brunswick, Onslow, Carteret, Pamlico, Perquimans, Currituck, Pasquotank, Camden, Hyde, Beaufort, Dare, Tyrrell, New Hanover and Bladen counties.
Another 100 inmates from Dan River and Carteret Correctional Center spent three days on the beaches from Fort Macon to Emerald Isle picking up approximately 20,000 tires that had washed ashore from an artificial reef.
Today, prison managers sent out 24 crews, all working to clean up debris. They also sent staff and prisoners from Caldwell, Catawba and Wilkes correctional centers and the Dan River Prison Work Farm back to their units today.
Tired state and local government employees, correctional officers and prison work crews who have been working exhausting hours in the clean-up effort will receive a break this weekend. Then they'll continue efforts next week.
David Osborne, assistant to the director of prisons, said all crews from the western part of the state will be returning home today. However, he said prison managers plan to send crews from Davidson, Forsyth and Guilford counties to Pasquotank Correctional Center on Monday, so they can go to work helping clean debris in northeastern North Carolina next week.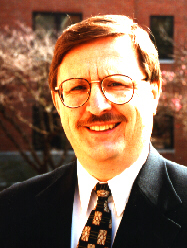 Dan Stieneke
Director of Prisons
Comment 1
33 seconds
Comment 2
36 seconds