NORTH CAROLINA
DEPARTMENT OF CORRECTION
James B. Hunt, Jr., Governor
Theodis Beck, Secretary
Tracy Little, Director of Public Information (919) 733-4926
June 30, 2000
Young Named "Best in the Business"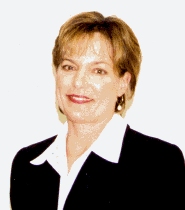 RALEIGH- Jane Young, director of educational services for the Division of Prisons, is featured as one of the "Best in the Business" in a special June issue of Corrections Today.
"Being honored by the corrections profession was extremely meaningful," said Young. "When I joined the Department I felt I had so much to learn and even with four years experience, I still feel like I have a lot to learn."
Young is one of 17 corrections employees across the nation to receive this honor. A committee of eight chose those to receive the annual recognition after sifting through the thousands of nominations that poured in from all over the country. They were selected for their outstanding professionalism and dedication to their jobs.
"Jane Young's incredible enthusiasm is obvious to everyone she comes in contact with," said Secretary Theodis Beck. "Her efforts to help inmates get an education are innumerable. She is definitely deserving of this honor."
Among her many accomplishments, Young was responsible for the $1.5 million federal grant for the development of a plan for providing post-secondary education, employment counseling and other job readiness services for inmates. She says she's proud of so many of the Department programs, but is especially proud of the program for exceptional youth which has only been in existence for a couple of years.
Young, who lives in Raleigh, came to the Department in June 1996 from the Governor Morehead School.
-pkw-
For a digital photo of Dr. Young, please email Marjorie Shahravar at mshahravar@doc.state.nc.us.
---