| | | | | |
| --- | --- | --- | --- | --- |
| | | North Carolina Department of Public Safety | | |
North Carolina
Department of Correction
Michael F. Easley, Governor Theodis Beck, Secretary
For Immediate Release
May 1, 2001
Contact: Keith Acree
(919) 716-3700
Honor guard officers serve their fallen colleagues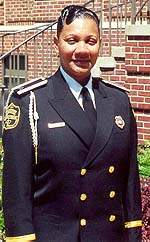 VANCEBORO - As the internal affairs sergeant at Craven Correctional Institution, Sgt. Kim Johnson spends much of her day conducting investigations regarding inmate infractions and disciplinary actions. But like many correctional officers, Johnson handles multiple duties. She is also the safety officer at Craven and participates in tactical situations as a member of the Prison Emergency Response Team.
Johnson is one of more than 11,000 certified correctional staffers who protect public safety by supervising offenders at one of the state's 78 prisons. Gov. Mike Easley has proclaimed May 20-26 as Correctional Officers Week in North Carolina.
But what Johnson enjoys most about her job is serving on the Division of Prisons Honor Guard.
"I first saw the Honor Guard in action at a fellow officer's funeral," she said. "And I was very impressed." She was so impressed that she decided to join the team.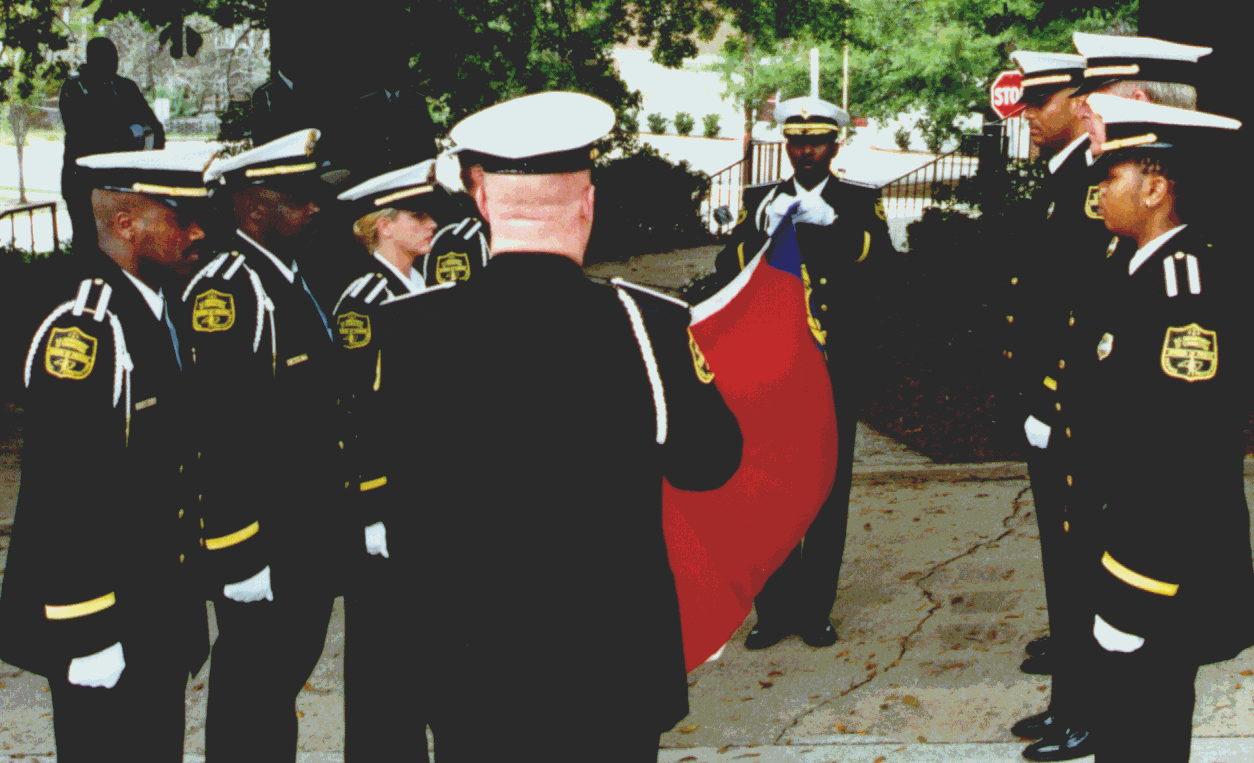 The Honor Guard consists of 32 officers from prisons across the state. Since its inception in 1986, the team has served at the funerals of 400 current and former correctional officers, and also participated in other memorial ceremonies around the state. At funerals, teams of eight or ten members serve as pallbearers, adding an element of military precision and solemn respect to the occasion. The members train once a month, and they are always on call, should they be needed at a funeral.
Johnson has been a correctional officer for five years, and has served on the Honor Guard for the last year and a half. She came to the Department of Correction after five years on active duty in the Army, and she still serves as an Army reservist. She lives in Havelock with her husband, a Marine based at Cherry Point, and her two children.
-kac-
---
DPS | Adult Correction | Prisons | Community Corrections | Correction Enterprises | ACDP | News | Offender Info | Contact
© 1995-2012 North Carolina Department of Public Safety. All rights reserved.