| | | | | |
| --- | --- | --- | --- | --- |
| | | North Carolina Department of Public Safety | | |
North Carolina
DEPARTMENT OF CORRECTION
Michael F. Easley, Governor Theodis Beck, Secretary
For Immediate Release
October 22, 2001
Contact: Pamela Walker
(919) 716-3733
Two Correction employees presented with state's top employee honor
RALEIGH - Two Department of Correction employees were among fifteen state employees presented with the Governor's Award for Excellence on Mon. Oct. 22 at the North Carolina Museum of History.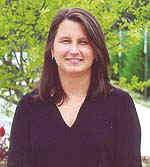 Probation/Parole officer Sherri Cook excels in and outside of her job. Not only is she a dedicated employee, but she also finds time to participate in special activities aimed at improving life for others in her community.
As an active member of the North Carolina Probation/Parole Association (NCPPA), Ms. Cook volunteered to serve as chairperson of a Division 3 community service project - building a Habitat for Humanity house. She met with representatives from Habitat for Humanity in Lexington, determined their needs and then solicited volunteers from the Division 3 Community Corrections staff. She donated forty hours of her own time working on the house, as well as serving as the media contact person, meeting with contractors and arranging refreshments for the workers.
In addition to her work with habitat for humanity, she also volunteered for the hurricane Floyd disaster Relief in 1999 and continues to actively participate in District 22 projects to raise money for the North Carolina Special Olympics. Sherri Cook's dedication and devotion to the community reflects an individual who truly loves her life's work.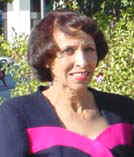 Ola Caldwell is a woman who is willing to give herself to others without a thought of gain or reward. She is known throughout Burke County for her genuine love for people and her willingness to help those less fortunate.
Ms. Caldwell volunteers at Grace Hospital, where she operates the gift shop and serves as s member of the Grace Hospital Guild. Her current project is leading Grace Hospital Foundation's "Toast of the Town," with proceeds going to the school nurse program and the children's dental fund.
Often first to come to the aid of employees in need, Ms. Caldwell is very active in Volunteer Appreciation activities and spends countless hours to ensure success. She takes on an active role in all fundraising, which includes convalescence and bereavement, and serves as a member of the Employee Fitness Committee.
She is also active in facility needs, having served on the Foothills Activity Committee since its inception. As a previous coordinator for the State Employees Combined Campaign, Foothills continues to exceed its fundraising goals.
Ms. Caldwell is presently a member of the Red Cross Board of Directors and serves as Team Captain for the American Cancer Society's Relay for Life. She has also served with the United Way as a member of the Board of Directors, a loan executive and as a member of the allocation committee.
Volunteerism is a way of life for Ola Caldwell, and she is a genuine volunteer with a strong sense of community awareness.
The Governor's Award for Excellence is the highest honor a state employee can receive. Recipients are nominated by other state employees. The Governor's Committee for Recognition of State Employees selected this year's 15 recipients from 81 statewide nominations.
# # #
---
DPS | Adult Correction | Prisons | Community Corrections | Correction Enterprises | ACDP | News | Offender Info | Contact
© 1995-2012 North Carolina Department of Public Safety. All rights reserved.