| | | | | |
| --- | --- | --- | --- | --- |
| | | North Carolina Department of Public Safety | | |
North Carolina
DEPARTMENT OF CORRECTION
Michael F. Easley, Governor Theodis Beck, Secretary
For Immediate Release
May 24, 2001
Contact: Keith Acree
Public Information Officer
(919) 716-3700
---
WINTERS HONORED AS CORRECTIONAL OFFICER OF THE YEAR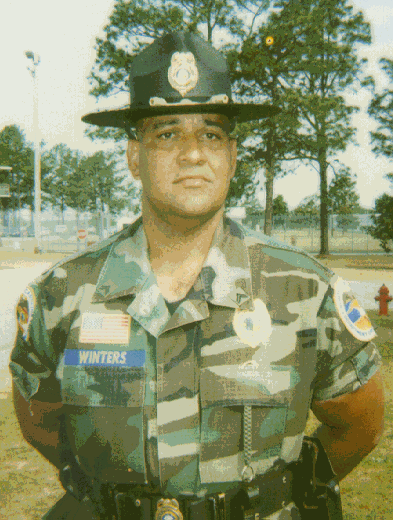 APEX – Cpl. John Winters from IMPACT East boot camp in Hoffman was recognized today by Correction Secretary Theodis Beck and the North Carolina Department of Correction as one of 12 Correctional Officers of the Year.
Winters is an assistant drill instructor at IMPACT East who teaches the "think before you act" principles of Cognitive Behavioral Intervention to IMPACT trainees.
He also instructs on the ropes course and was instrumental in developing the lesson plan for ropes course instructor training.
"Corporal Winters' professional demeanor and willingness to work long hours are a credit to the Department of Correction and the IMPACT program," said Platoon Sgt. Richard Deese.
Winters joined the Department of Correction in June 1998 as a correctional officer at IMPACT East after serving in the Army. He is a member of the Non-Commissioned Officers Association and the 82nd Airborne Division Association. He lives in Raeford.
# # #
---
DPS | Adult Correction | Prisons | Community Corrections | Correction Enterprises | ACDP | News | Offender Info | Contact
© 1995-2012 North Carolina Department of Public Safety. All rights reserved.