Christine Hinnant named Officer of the Year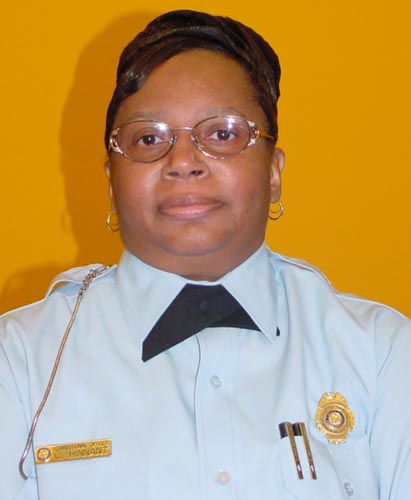 APEX – Officer Christine Hinnant from Wayne Correctional Center in Goldsboro was recognized today by Secretary Theodis Beck and the North Carolina Department of Correction as one of 12 Correctional Officers of the Year.
Hinnant is a nine-year veteran of the Department of Correction, who has worked all but eight months of her tenure at Wayne Correctional Center, where she serves as the disciplinary investigating officer.
"Officer Hinnant goes beyond her responsibilities and ensures that each of her coworkers feels appreciated," wrote her supervisor, Sgt. Alvin Laws. "She has definitely impacted the morale of her coworkers."
Hinnant also serves as a spokesperson for the Southeast Region of the American Correctional Association on the subject of women in corrections, a mentor for the Wayne County Youth Outreach Program and coordinator of the employee flower fund at Wayne Correctional Center.
She is a graduate of Charity High School in Rose Hill and has worked for the Department of Correction since 1994.