Michael Cooper named Officer of the Year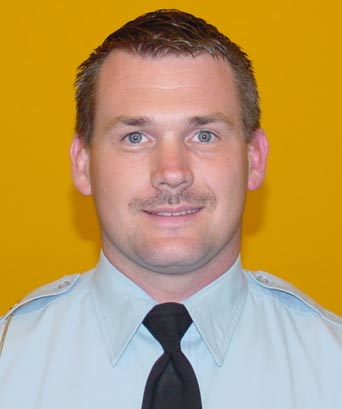 APEX – Sgt. Michael Cooper from Morrison Correctional Institution in Hoffman was recognized today by Secretary Theodis Beck and the North Carolina Department of Correction as one of 12 Correctional Officers of the Year.
Cooper is recognized for his outstanding leadership, attention to detail and administrative abilities. Morrison Correctional Institution has seen a significant reduction in its overtime costs since Cooper designed a new form for recording overtime.
His work as one of the prison's intelligence officers has helped confiscate drugs and weapons and identified inmate gang members. He serves as an instructor teaching CPR, pepper spray usage, straight baton usage, fire safety and hazard communication.
Cooper also helped Morrison earn one of its best safety inspections and helped draft a plan to protect the prison from possible terrorist activity. He has begun learning Spanish in order to better communicate with the Spanish speaking inmate population.
Cooper is a graduate of Forbush High School in East Bend, N.C. and UNC Charlotte. He is a seven-year veteran of the Department of Correction.
# # #