Elmer Macopson named Officer of the Year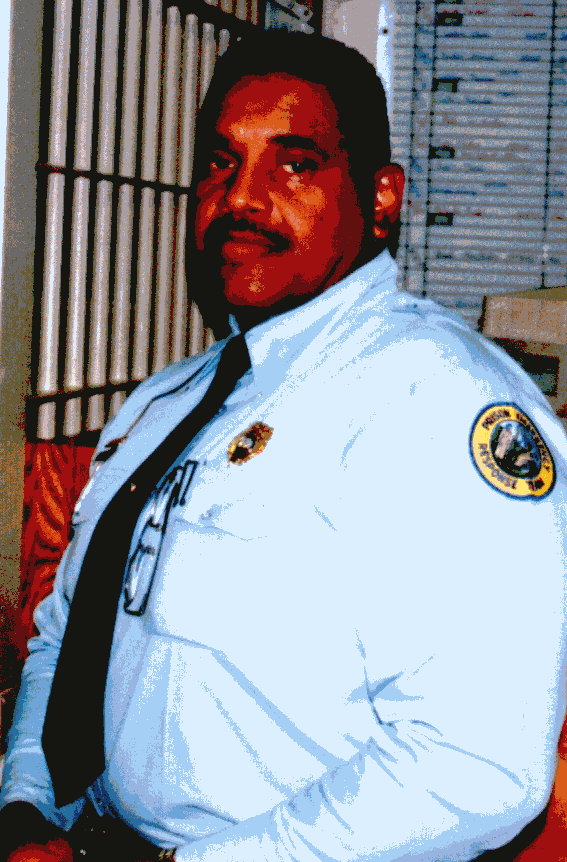 APEX – Officer Elmer Macopson from Marion Correctional Institution was recognized today by Secretary Theodis Beck and the North Carolina Department of Correction as one of twelve Correctional Officers of the Year.

Macopsen works in the segregation unit at Marion Correctional Institution, helping supervise some of the state's most difficult inmates.

He first joined the Department of Correction in 1970 at Western Youth Institution and served at the old McDowell County prison unit until 1978. He left the department to join the McDowell County Sheriff's Department where he served for 17 years before coming to work at Marion.

"We have had few if any problems because of his ability to defuse tense situations and reason with the hardest of prisoners," wrote assistant superintendent Robert Benfield. "His calm but authoritative demeanor commands the respect of all who come into contact with him."

Macopsen also serves as an assistant platoon leader on the Prison Emergency Response Team, as a reserve sheriff's deputy for Rutherford County, instructs youth in physical fitness and weightlifting and also devotes many hours of service to a local hospice.