Garrett Robinson named Officer of the Year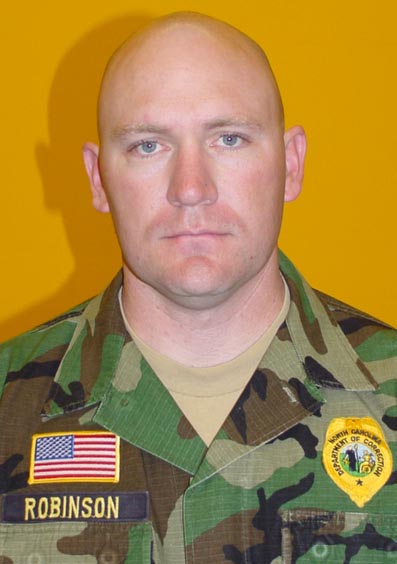 APEX – Garrett Robinson from IMPACT West in Morganton was recognized today by Secretary Theodis Beck and the North Carolina Department of Correction as one of 12 Correctional Officers of the Year.
Robinson is a programs assistant at IMPACT West who also takes on many additional duties. When the legislature ordered IMPACT to reduce its staff size by 25 percent last year, Robinson's drill instructor position was eliminated, but he accepted the programs assistant position so that he could continue working with the IMPACT program.
In his new position, his supervisors say he goes beyond his regular duties to assist with intake of new trainees, DNA testing, the ropes course and in-service training.
Robinson is a 1997 graduate of Appalachian State University with a degree in criminal justice. He is an eight-year veteran of the Department of Correction.