Roger Weber named Officer of the Year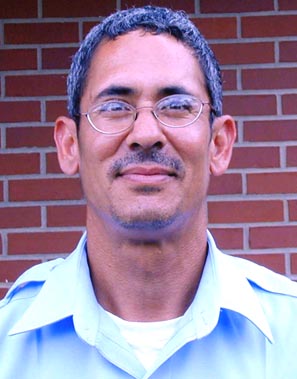 APEX – Sgt. Roger Weber of Hoke Correctional Institution in McCain was recognized today by Secretary Theodis Beck and the North Carolina Department of Correction as one of 12 Correctional Officers of the Year.
Weber serves as sergeant in charge of the clotheshouse and firing range at Hoke Correctional Institution. He is one of three people responsible for control and inventory of clothing and supplies, including inmate clothing and officer uniforms. One day a week, he is on the firing range issuing weapons, ammunition and safety equipment and ensuring their safe return.
Weber is also currently serving as the inmate transfer coordinator, while that position is vacant, and carrying a caseload of about 100 transit inmates.
"Sgt. Weber is dedicated to Hoke Correctional Institution and will gladly give whatever is asked of him," said Superintendent Cordelia Clark. "He never complains when asked to assume additional duties, but just gets the job done."
Weber is a graduate Middletown High School in Middletown, New York and attended St. Thomas University. He is a member of the American Correctional Association and the Lumbee Tribe and lives in Pembroke.