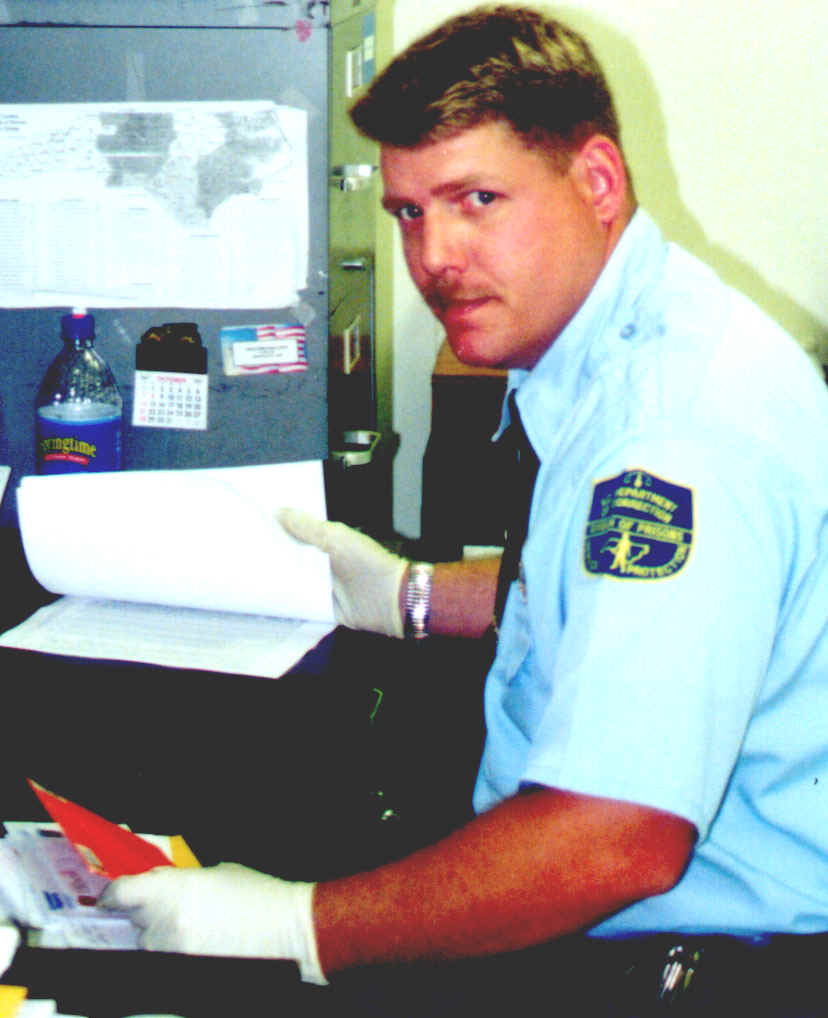 KENANSVILLE- As the mail room officer at Duplin Correctional Center, Paul Dunnís primary duty is to prevent contraband from being mailed to and from inmates, but thatís not his only job.

"Iíll do whatever is needed," said Dunn. "I enjoy what Iím doing because I feel like weíre helping keep the public safe and Iím doing a service for the community."

Dunn is one of the more than 10,000 correctional officers who are being saluted as part of Correctional Officersí Week. Governor Michael Easley has proclaimed May 5-11 Correctional Officersí Week to recognize those who help protect public safety by supervising inmates in North Carolinaís 76 state prisons and two IMPACT boot camps.

The Jacksonville resident started working for the department in 1998 after serving in the U.S. Marine Corps. He first went to work as a correctional officer at Wayne Correctional Center before taking his current position at Duplin.

Dunn says heís seen all kinds of things people have tried to mail in and out of the prison such as money and pornography. When heís not sorting, scanning and distributing mail at the prison, Dunn assists in taking inventory and distributing clothing to inmates and staff, assists with ordering and inventory in the canteen and any other jobs at the facility that need to be done.

In his spare time, Dunn spends time with his wife and five children. He recently volunteered as a basketball coach in Onslow County and he is also involved in his church.
---