Gray honored as Probation/Parole Officer of the Year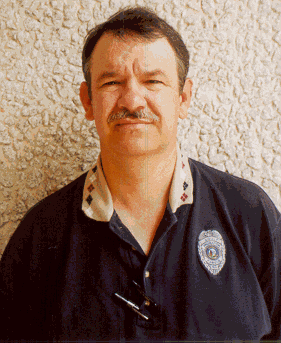 RALEIGH – Guy Robin Gray of Collinstown, was recognized today by Correction Secretary Theodis Beck and the North Carolina Department of Correction as one of four Probation/Parole and Community Supervision Officers of the Year.
Gray is a surveillance officer assigned to Stokes County. He partners with an intensive probation officer to supervise a caseload of high-risk offenders sentenced to intensive probation.
Gray's supervisor describes him as a dedicated professional who takes pride in exceptional law enforcement. He is a former patrol deputy, detective and jail administrator with the Stokes County Sheriff's Department who still serves as a part-time deputy specializing in drug eradication.
Gray is also a certified criminal justice instructor who teaches many classes to community corrections and law enforcement officers.
In his community, Gray is active in his church and serves as a Boy Scout leader and treasurer for the local Fraternal Order of Police lodge. He is a graduate of North Stokes High School and Surry Community College.
Governor Michael F. Easley has proclaimed July 14-20, 2002 Probation, Parole and Community Supervision Officers' Week in recognition of more than 2,000 community corrections officers who help protect public safety by supervising approximately 116,000 offenders on probation, parole or post-release supervision in North Carolina communities.
# # #
Editors: A digital photo of Gray is available by calling the Public Information Office at 919-716-3700.