Durham officer is one-stop shop
DURHAM -- Alfred Solomon is more than just a probation and parole officer in Durham County. At various times, he acts as a counselor, mentor, social worker, financial planner, community activist or a referral service—whatever he needs to be to help the offenders he supervises.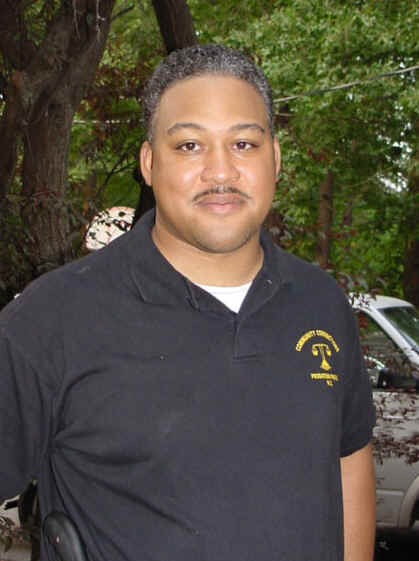 "We do more than just probation work, because after five o'clock we're out in the community," said Solomon, who became an officer in 1997. "This is more than just a job—it's a ministry, that's what it is."
As a supervision officer assigned to Durham County's Criminal Justice Partnership Center, Solomon supervises approximately 70 offenders who are on parole, probation or post-release supervision. He has almost daily contact with the majority of his offenders and works very closely with local law enforcement and community groups to make sure that offenders take advantage of every available resource to help them succeed. He gets to know their families, their employers, their treatment providers, their teachers—anyone significantly involved in the offender's life.
"The problems these offenders have are not going to go away in 45 days, 90 days or whatever the period of incarceration may be," said Solomon. "But if you can get them treatment and keep them employed or in school, they will be less likely to commit other crimes."
In addition to putting in long hours as an officer, Solomon is very active in his community. As a member of the Durham County Mental Health Board, he helps create policy and determine budget priorities for mental health resources. He also coaches little league sports, serves as president of Elizabeth City State University's local alumni chapter and speaks at various churches and community events.
"A lot of times, we don't get paid for everything that we do, but you get rewarded in other ways," he said. "When you see people overcome drug addiction or domestic violence or just better themselves in other ways, you sleep a whole lot better at night. The reason I'm still here is I enjoy what I do."
Governor Michael F. Easley has proclaimed July 14-20, 2002 Probation, Parole and Community Supervision Officers' Week in recognition of more than 2,000 community supervision officers who help protect public safety by supervising approximately 116,000 offenders on probation, parole or post-release supervision in North Carolina communities.