Yount honored as Probation/Parole Officer of the Year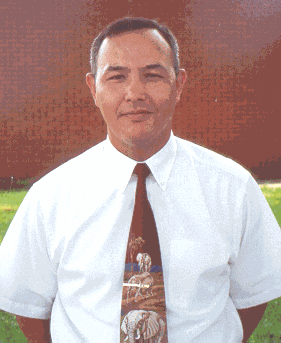 RALEIGH – James Yount of Gatesville was recognized today by Correction Secretary Theodis Beck and the North Carolina Department of Correction as one of four Probation/Parole and Community Supervision Officers of the Year.
Yount is a surveillance officer assigned to Gates County. He partners with an intensive probation officer to provide supervision for about 45 high-risk offenders on intensive probation. He also works to locate other offenders who have absconded from probation supervision.
On March 7, Officer Yount responded to a call for assistance from Gates County Sheriff's Deputies who were in pursuit of a bank robbery suspect. The chase ended with a wreck and two robbery suspects in custody. The officers quickly learned that a third suspect was still at large in the immediate area.
Officer Yount started driving in one direction, while the sheriff's deputies took the opposite route. Yount was the first to locate the suspect and was able to control him until deputies arrived to assist. The suspect indicated where the stolen money was hidden and Officer Yount and the deputies soon located it.
Governor Michael F. Easley has proclaimed July 14-20, 2002 Probation, Parole and Community Supervision Officers' Week in recognition of more than 2,000 community corrections officers who help protect public safety by supervising approximately 116,000 offenders on probation, parole or post-release supervision in North Carolina communities.
# # #
Editors: A digital photo of Yount is available by calling the Public Information Office at 919-716-3700.