Knight honored as Probation/Parole Officer of the Year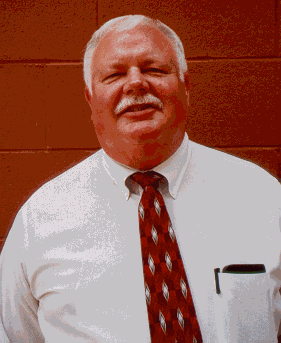 RALEIGH – Wayne Knight of Asheville, was recognized today by Correction Secretary Theodis Beck and the North Carolina Department of Correction as one of four Probation/Parole and Community Supervision Officers of the Year.
Knight is a probation/parole officer serving in Buncombe County. He devotes much of his attention to a specialized population of offenders who have recently graduated from IMPACT, the department's residential probation program for high-risk offenders. He works with offenders to find employment, obtain drug and alcohol treatment and develop life and social skills that will help them become contributing members of society.
Despite recent funding cuts to the IMPACT aftercare program that he helped develop, Knight still strives to provide needed services and treatment to these offenders. He gathered remaining resources to form the Youthful Offender Program, which continues to hold weekly meetings and counseling sessions with IMPACT graduates.
Knight works an irregular schedule of nights and weekends making visits to offenders at home, at work, at treatment sites and at community service work assignments. His supervisor says he is committed to
providing the best possible counseling and supervision to offenders.
Governor Michael F. Easley has proclaimed July 14-20, 2002 Probation, Parole and Community Supervision Officers' Week in recognition of more than 2,000 community corrections officers who help protect public safety by supervising approximately 116,000 offenders on probation, parole or post-release supervision in North Carolina communities.
# # #
Editors: A digital photo of Knight is available by calling the Public Information Office at 919-716-3700.