| | | | | |
| --- | --- | --- | --- | --- |
| | | North Carolina Department of Public Safety | | |
North Carolina
DEPARTMENT OF CORRECTION
Michael F. Easley, Governor Theodis Beck, Secretary
FOR IMMEDIATE RELEASE
February 8, 2002
Contact: Mildred Spearman
(919) 716-3724
---
Bullock Named Superintendent at Robeson Correctional Center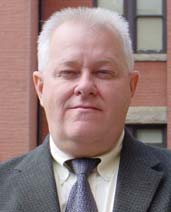 LUMBERTON Ė Secretary Theodis Beck has named Terry Bullock as the new superintendent of Robeson Correctional Center, effective Feb. 1. Bullock replaces Ralph Stamey, who retired Oct. 31, 2001.
"Robeson Correctional Center has a strong staff whose members work together as a team," said Secretary Beck. "Terry Bullock has been a leader of that team for more than 10 years and is the right person to continue to move the institution forward."
Bullock joined the Department of Correction in 1978. He began his career as a correctional officer at McCain Correctional Center (now Hoke Correctional Institution), where he became a sergeant in 1981 and an assistant unit manager in 1988. In 1992, he was named assistant superintendent at Robeson.
"Itís good to be promoted at a place where I have been for 10 years and where Iíve had a hand in the planning of the operation," said Bullock. "Iím just happy to be able to stay there as superintendent because DOC has been very, very good to me and I enjoy going to work."
A native of Robeson County, Bullock lives in Raeford with his wife, Donna, and their two children. In his spare time, he enjoys fishing and playing golf.
# # #
Editorís Note: You can obtain a digital photo of Bullock by calling the Public Information Office at (919) 716-3700.
---
DPS | Adult Correction | Prisons | Community Corrections | Correction Enterprises | ACDP | News | Offender Info | Contact
© 1995-2012 North Carolina Department of Public Safety. All rights reserved.