| | | | | |
| --- | --- | --- | --- | --- |
| | | North Carolina Department of Public Safety | | |
Michael F. Easley
Governor

Theodis Beck
Secretary

North Carolina Department of Correction

---

For Release: IMMEDIATE
Contact: Pamela Walker
Date: May 28, 2002
Phone: 919-716-3733

---

New employment office manager named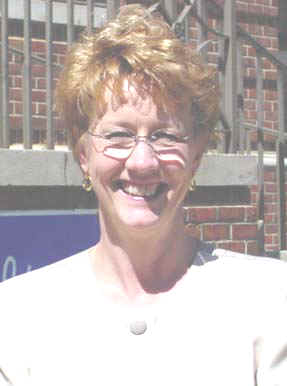 McCAIN- Secretary Theodis Beck has named Carol Flynt as the new Southern Coastal Plains Regional Employment Office manager effective June 1.
"Carol Flynt has many years experience in various positions in the Department of Correction," said Secretary Beck. "Her background and positive demeanor make her the ideal person for this role."
Flynt first joined the Department in 1977 as a clerk/typist in psychological services. She has worked in accounting, personnel and as a branch secretary in what was called the Division of Adult Probation/Parole.
As manager, Flynt will oversee operations of the employment office, staff recruitment, testing and salary administration for approximately 4,000 employees in the south central part of the state.
"I am excited and look forward to the challenge," said Flynt. "It is my goal to be as customer service oriented and as friendly towards applicants as we can possibly be."
A Fayetteville native, Flynt attended Terry Sanford High School. She is married and her husband works at the Department of Transportation. They have a daughter in college and a son in high school.
In her spare time, Flynt enjoys boating, going to the beach, yard work and walking.
She replaces Lorraine Miller who retired effective April 30.
For a digital photo of Flynt, contact the Public Information Office at (919) 716-3700.
# # #
---

Public Information Office
4202 Mail Service Center
Raleigh NC 27699-4202
(919) 716-3700 Fax: (919) 716-3795
Pamela Walker
Director
DPS | Adult Correction | Prisons | Community Corrections | Correction Enterprises | ACDP | News | Offender Info | Contact
© 1995-2012 North Carolina Department of Public Safety. All rights reserved.