| | | | | |
| --- | --- | --- | --- | --- |
| | | North Carolina Department of Public Safety | | |
North Carolina
DEPARTMENT OF CORRECTION
Michael F. Easley, Governor Theodis Beck, Secretary
FOR IMMEDIATE RELEASE
May 1, 2002
Contact: Mildred Spearman
(919) 716-3724
---
Tommy King named superintendent Tillery Correctional Center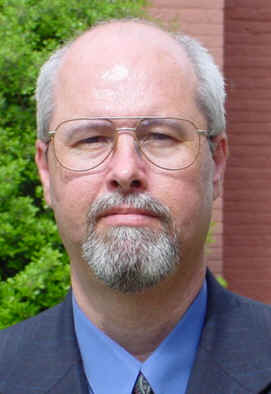 TILLERY--Secretary Theodis Beck has named Tommy King as the new superintendent at Tillery Correctional Center, effective May 1.
"Tommy King started as a correction officer and has advanced through the ranks," says Secretary Beck. "He has a keen understanding of what it takes to run a correctional facility successfully and I have great confidence in him."
King began his career with the Department as a correctional officer at Caledonia Correctional Institution in 1979. After serving as sergeant and lieutenant at Caledonia, he transferred to Piedmont Correctional Center in Salisbury as a captain 1989. A year later, he became assistant superintendent at Craggy Correctional Center in Asheville, then moved to Tillery as assistant superintendent in 1991.
King is excited about his new position. "I hope to have a facility where I emphasize communication, cooperation, teamwork and a lot of input from staff in running the facility," says King. "Iíve worked in all positions, so I can relate to each one of the staff members that are there."
King and his wife Lela, a correctional sergeant at Fountain Correctional Center for Women, have two daughters. Although he grew up in Scotland Neck, King and his family live in Tillery. When he is not working, he drag races in his 1975 Trans Am and reads.
Tillery Correctional Center is a minimum security prison in Halifax County housing 415 inmates.
# # #
For a digital photo of Tommy King, please contact the Public Information Office at (919) 716-3700.
---
DPS | Adult Correction | Prisons | Community Corrections | Correction Enterprises | ACDP | News | Offender Info | Contact
© 1995-2012 North Carolina Department of Public Safety. All rights reserved.