Ennis Oates takes charge at Wayne Correctional Center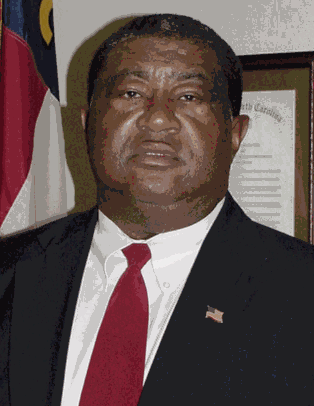 GOLDSBORO -- Secretary Theodis Beck has named Ennis Oates superintendent at Wayne Correctional Center in Goldsboro, a medium-security prison for adult males. The appointment is effective Nov. 1.
"Ennis Oates' career experiences have prepared him well for this new level of responsibility," said Secretary Beck. "I am confident he will be an effective leader for Wayne Correctional Center."
Oates began his career with the Department of Correction as a correctional officer at Central Prison in Raleigh in 1975. After transferring to Wayne Correctional Center in 1979, he started his advance through the ranks. Oates was promoted to sergeant at New Hanover Correctional Center in 1981, became a lieutenant at Eastern Correctional Institution in February 1983 and assumed the role of assistant superintendent at New Hanover in June 1983. As the new superintendent at Wayne, he looks forward to the challenge of running a correctional institution.
"I hope I can positively impact the lives of the staff and the inmates," said Oates. "I also want to participate in the community—to contribute to greater Wayne County."
Oates replaces John Crawford, who became superintendent at Neuse Correctional Institution in Goldsboro effective Nov. 1.
Although Oates grew up in rural Wayne County, he currently lives in Wilmington with his wife, Edna, and their two children.
# # #