Stanley Boyd named Correctional Officer of the Year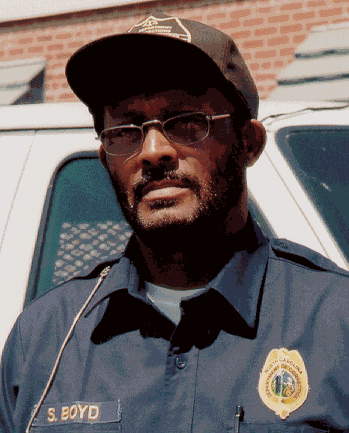 APEX – Stanley Boyd was recognized today by Secretary Theodis Beck and the North Carolina Department of Correction as one of ten Correctional Officers of the Year.

Boyd is a correctional officer assigned to Umstead Correctional Center in Butner and supervises 10 inmates on a Community Work Crew performing work assignments for county and municipal governments and school systems.

"Officer Boyd has developed quality relationships with the local governments and agencies the Community Work Program serves," said Umstead Superintendent John Bryant. "He has been an instrumental person in the development of this program."

Boyd's inmate crew was involved in the cleanup efforts after Hurricanes Bertha, Fran and Floyd and the winter storm in January 2000. The work projects completed by his crew have saved countless dollars for public school systems in Vance and Granville counties.

Boyd lives in Henderson and is a 1966 graduate of Henderson Institute. He serves as chairman of trustees and teaches Sunday School at Spring Street Baptist Church in Henderson.

Umstead Correctional Center is a minimum-custody prison facility in Butner housing approximately 100 adult male inmates.

Governor Mike Easley has declared May 4-10 as Correctional Officers' Week in observance of the important public safety work done by more than 10,000 correctional officers in North Carolina's prisons.

# # #

Editors: A digital photo of Boyd is available by calling the Public Information Office at 919-716-3700.