Ella Dawkins named Correctional Officer of the Year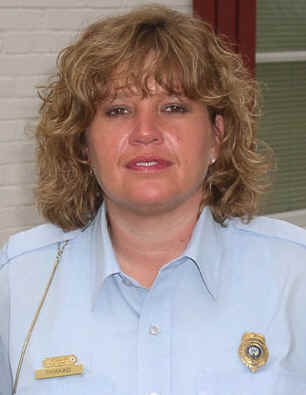 APEX – Ella Dawkins was recognized today by Secretary Theodis Beck and the North Carolina Department of Correction as one of ten Correctional Officers of the Year.
Dawkins is assigned to Morrison Correctional Institution in Hoffman. Her contributions and suggestions over seven years have helped improve efficiency of operation at many posts staffed by Morrison's officers. She also mentors new employees and helps cover staff shortages by handling additional duties.
"Officer Dawkins has shown personal initiative by taking time to audit security plans, emergency staff forms and inmate records, in addition to her regular duties with no loss of security of readiness," said Capt. Harry Davis, her supervisor.
Dawkins is a resident of Hamlet and a graduate of Richmond Senior High School. She is an eight-year veteran of the Department of Correction. In her community, she works with her church youth group, volunteers for the recreation department and speaks to students about careers in corrections.
Morrison Correctional Institution is a medium-custody prison housing approximately 530 adult male inmates
Governor Mike Easley has declared May 4-10 as Correctional Officers' Week in observance of the important public safety work done by more than 10,000 correctional officers in North Carolina's prisons.
# # #
Editors: A digital photo of Dawkins is available by calling the Public Information Office at 919-716-3700