Barbara Drew named Correctional Officer of the Year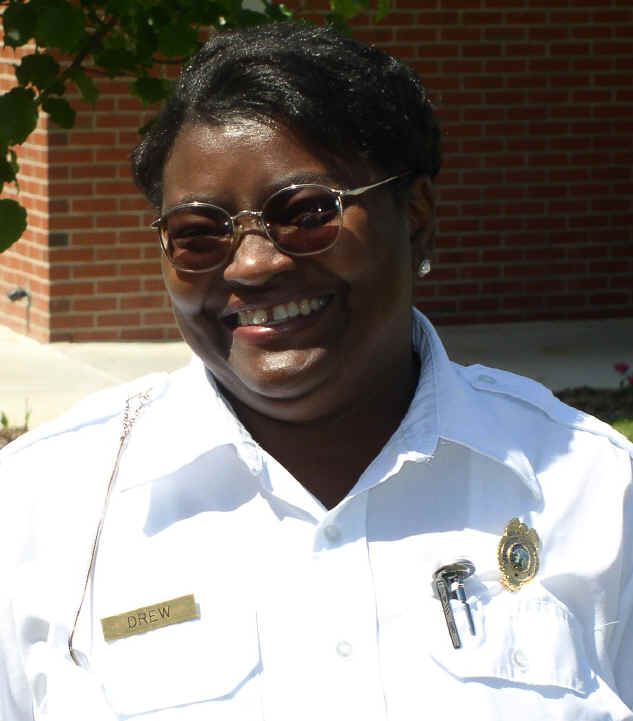 APEX –

Barbara Drew was recognized today by Secretary Theodis Beck and the North Carolina Department of Correction as one of ten Correctional Officers of the Year.

As the food service manager at Tyrrell Prison Work Farm in Columbia, she is responsible for the feeding of 500 inmates three times a day. She is recognized for her outstanding contributions and significant impact on the operation of the prison unit.

"She continues to provide exceptional accomplishments in a very crucial and difficult area of the workplace while maintaining integrity, respect, professionalism and friendship," said Superintendent Anthony Hathaway.

Drew is active in several professional organizations, serves as a leader in her church, is a member of the Edenton-Chowan Civic League and acts as a block coordinator for the Town of Edenton.

Drew is a graduate of D.F. Walker High School and continued her education at College of the Albemarle. She is a 12-year veteran of the Department of Correction.

Tyrrell Prison Work Farm is a minimum-custody prison facility housing approximately 500 adult male inmates.

Governor Mike Easley has declared May 4-10 as Correctional Officers' Week in observance of the important public safety work done by more than 10,000 correctional officers working in North Carolina's prisons.

# # #

Editors: A digital photo of Drew is available by calling the Public Information Office at 919-716-3700.