Titus George named Correctional Officer of the Year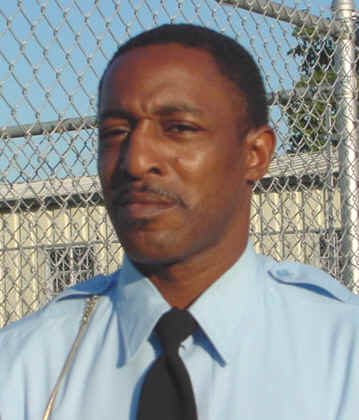 APEX –

Titus George was recognized today by Secretary Theodis Beck and the North Carolina Department of Correction as one of ten Correctional Officers of the Year.

George is assigned to Columbus Correctional Institution in Brunswick. He is recognized for his exceptional work as an operations officer. He routinely manages and records work hours for approximately 200 inmates involved in 28 different activities and makes sure inmate transfers run smoothly. He also serves as a mentor for new correctional officers, fills in as an acting sergeant when needed and leads the Prison Emergency Response Team at Columbus.

In his community, George volunteers for a summer recreation program for children and has been a school bus driver for nine years. He also serves in leadership positions in his church.

George is a native of Chadbourn and a graduate of West Columbus High School. He continued his education at Southeastern Community College and Elizabeth City State University. He is a 12-year veteran of the Department of Correction.

Columbus Correctional Institution is a medium-custody prison facility housing approximately 700 adult male inmates.

Governor Mike Easley has declared May 4-10 as Correctional Officers' Week in observance of the important public safety work done by more than 10,000 correctional officers working in North Carolina's prisons.

# # #

Editors: A digital photo of George is available by calling the Public Information Office at 919-716-3700.