| | | | | |
| --- | --- | --- | --- | --- |
| | | North Carolina Department of Public Safety | | |
Inmates help clear winter's first snow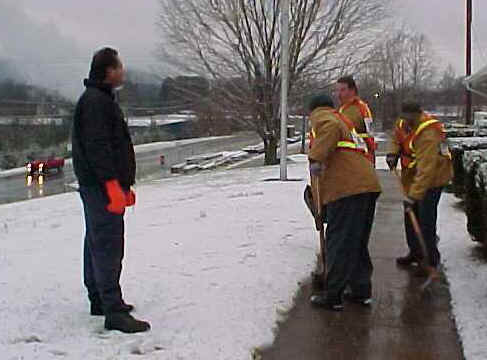 MARION, Dec. 4 - Inmates from the Marion Correctional Institution's minimum custody unit were out early this morning helping clear the winter's first snowfall in western North Carolina.
Inmate work crews shoveled walks and driveways at state agencies and offices in McDowell County. Locations included offices of the Division of Motor Vehicles, State Highway Patrol and Department of Transportation.
Other Marion inmates were at work repairing snow chains for DOT vehicles.
DPS | Adult Correction | Prisons | Community Corrections | Correction Enterprises | ACDP | News | Offender Info | Contact
© 1995-2012 North Carolina Department of Public Safety. All rights reserved.