Cherry recognized as 2003 Probation/Parole Officer of the Year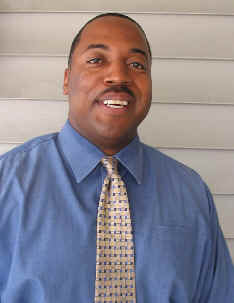 RALEIGH - Secretary Theodis Beck and the North Carolina Department of Correction recognized Norman Cherry Jr. as one of four 2003 Probation, Parole and Community Supervision Officers of the Year today. Cherry, an officer in Bertie County, was recognized for his exceptional work and dedication to his community.
"Officer Cherry has proven himself to be a very reliable and dependable employee for the Division of Community Corrections," said Cherry's supervisor, Lori Barnes. "In addition, Mr. Cherry has also proven himself to be a role model in the community."
As an officer, Cherry has completed training for the Thinking for a Change curriculum, facilitates groups at the Bertie Day Reporting Center and is certified as a general and pepper spray instructor. In his community, Cherry is very active, especially in the lives of youth. He is a volunteer facilitator for Breaking the Chain, a substance abuse program for which he provides group therapy to substance abusers. He also mentors male youth and provides transportation to young men in the EXODUS mentoring program, coaches for the Bertie County YMCA basketball program and serves as a youth leader and musician at his church. In addition to that, he is an active member of Omega Psi Phi Fraternity and serves on the board of the Choanoke Area Development Association, an organization that provides services for underprivileged families in Halifax, Hertford, Bertie and Northampton counties.
A graduate of Bertie High School, Cherry holds a bachelor of arts in criminal justice from Shaw University.
Governor Michael Easley has proclaimed July 13-19, 2003 Probation, Parole and Community Supervision Officers' Week in recognition of more than 2,000 community corrections officers who supervise more than 118,000 criminal offenders in North Carolina communities.
# # #
For a digital picture of Cherry, contact the Public Information Office at (919) 716-3700.