George Pettigrew recognized as 2003 Probation/Parole Officer of the Year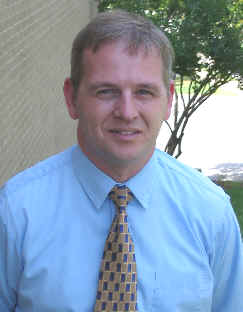 RALEIGH - Secretary Theodis Beck and the North Carolina Department of Correction recognized George Pettigrew as one of four 2003 Probation, Parole and Community Supervision Officers of the Year today. Pettigrew, a chief/probation parole officer in Iredell County, was recognized for his contribution to the department above and beyond the call of duty.
Officer Pettigrew joined the department in 1992 as a probation/parole officer. Since that time, he has performed a multitude of jobs across the state. He was instrumental in the formation of the cognitive behavioral intervention (CBI) workshops across the 22nd judicial district and serves as a CBI master trainer. He also works as an instructor for sexual harassment in the workplace and was part of a statewide task force that implemented the new revocation/violation process used by community corrections officers across North Carolina. Pettigrew handled these responsibilities in addition to his regular probation caseload.
"All of these extra duties have resulted in a contribution to the Department of Correction that was well above the routine call of duty," said Randy Williams, judicial district manager for the 22nd judicial district. "Many of these projects were great enhancements to the state with no additional cost or expense."
In addition to his exceptional work with the department, Pettigrew participates in his community. He was the first Special Olympics coordinator for the 22nd judicial district and helped to place the district in the top 20 fund-raisers. The 1992 graduate of Appalachian State University also serves as a deacon in his church.
Governor Michael Easley has proclaimed July 13-19, 2003 Probation, Parole and Community Supervision Officers' Week in recognition of more than 2,000 community corrections officers who supervise more than 118,000 criminal offenders in North Carolina communities.
# # #
For a digital picture of Pettigrew, contact the Public Information Office at (919) 716-3700.