Prison officials expand search for
Western Youth Institution escapee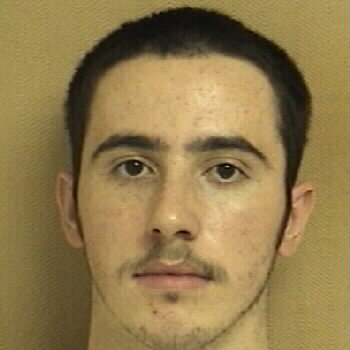 MORGANTON – Prison officials are expanding the search for Bennie Hobbs Jr., an inmate who escaped from Western Youth Institution at approximately 8:45 p.m. Saturday, Aug. 30.

Hobbs, 20, was convicted of two counts of second degree murder and robbery with a dangerous weapon in November 1999 in Hertford County and sentenced to 49 years, six months and twenty-five days. He has family ties in both Hertford and Northampton counties.

He is a white male, 5' 9" tall, weighing 149 lbs., has black hair, brown eyes and was last seen dressed in a brown prison jumpsuit.

Hobbs and another inmate, Kentay Lee, escaped by exiting a second floor air vent onto the roof of the chapel, climbing down from the roof and finally scaling the razor wire perimeter fence. Officers from Western Youth Institution were immediately dispatched and began searching with assistance from the Morganton Police Department, Burke County Sheriff's Office, Broughton Police Department, the State Highway Patrol and Division of Prisons canine teams. Inmate Lee was apprehended at about 9:50 p.m. approximately one-half mile from the facility.

Anyone with who has seen Hobbs should notify Western Youth Institution, 828-438-6037, or local law enforcement as quickly as possible.

# # #

ATTENTION EDITORS: For a digital photo of inmate Bennie Hobbs Jr., visit the Department of Correction web site at

www.doc.state.nc.us and click the link "Offender Search" or call the Public Information Office at (919) 716-3700.