Tom Carroll named superintendent at Johnston Correctional Institution
RALEIGH - Secretary Theodis Beck has named Tom Carroll superintendent at Johnston Correctional Institution effective April 1.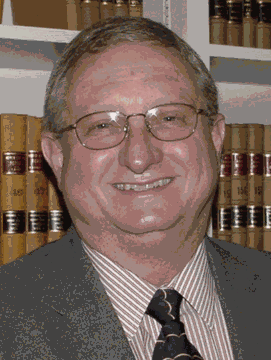 "Tom Carroll has more than 30 years of experience in corrections," said Beck. "His knowledge, experience and background make him the ideal person to lead Johnston Correctional Institution."
After graduating from East Carolina University in 1969, Carroll began his career with the Department of Correction as a teacher at the old Polk Youth Center in Raleigh. He served as principal and later assistant superintendent for programs, before becoming superintendent at Polk in 1982. In 1993, he moved to Johnston Correctional as assistant superintendent for custody and operations, where he has served as acting superintendent since 2001.
Carroll values the staff at Johnston and looks forward to working with them as superintendent. "Johnston has undergone a lot of change and growth over the years," said Carroll. "We've got a group of dedicated employees that helped Johnston get through that with minimal impact on our ability to do the best job possible. Our biggest asset is our people."
Carroll and his wife Joan live in Clayton, where they enjoy time with their two children and one grandchild. In his spare time, Carroll enjoys fishing and hunting.
# # #