Nora Hunt to head Columbus Correctional Institution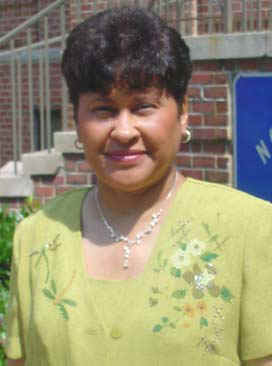 BRUNSWICK- Secretary Theodis Beck has named Nora Hunt superintendent of Columbus Correctional Institution effective June 1.
Hunt has been assistant superintendent of programs at the facility since September 1999.
"Nora Huntís diverse background and her knowledge of the Columbus facility will serve her well in this new role," said Secretary Theodis Beck. "I am confident she is the right person to lead the professional staff at the prison and she will be able to continue building on its efficient operations."
Hunt started her career in corrections as a clerk and stenographer in January 1972 at McCain Correctional Center (now Hoke Correctional Institution). She moved through the ranks serving as director of the Treatment Center for Women, program supervisor at Morrison Correctional Institution and Sandhills Youth Center and program director at Robeson Correctional Center.
"I am excited and I hope to keep up the good morale and keep the inmates busy with either work or education," said Hunt.
A Robeson County native, Hunt graduated from Fairgrove High School in Fairmont and attended Womick-Selena Business School. Her husband is a lieutenant at Lumberton Correctional Institution and they have two daughters.
Columbus Correctional Institution, near Brunswick, is a medium security prison for nearly 700 adult males. Hunt replaces Joel Hunt who retired in March.
# # #
Editors: A digital photo of Hunt is available by calling the Public Information Office at 919-716-3700.