Johnson named superintendent at Caldwell Correctional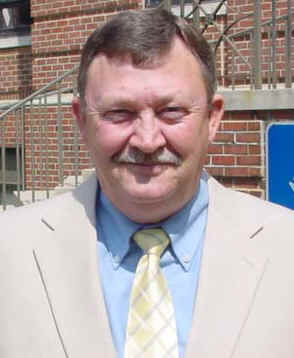 RALEIGH - Secretary Theodis Beck has named David Johnson as superintendent of Caldwell Correctional Center effective September 1.

"David Johnson's diverse experience and communication skills make him the ideal person for this role," said Secretary Theodis Beck. "I am confident his eagerness to work with the community, the staff and the inmates will make him a fine manager for the department."

Johnson first joined the department 28 years ago as a boiler room fireman at Western Youth Institution where he worked for two years before joining the U.S. Army for three years. He returned to Western Youth as a correctional officer and also served as a sergeant and lieutenant before being promoted to captain in September 1994.

"I am very anxious to get started working with the staff at Caldwell because I know they have a lot of energy that can be expanded on and we'll be able to get a lot done working as a team," said Johnson.

A Morganton native, Johnson attended Oak Hill High School. He received an associate's degree in criminal justice at Western Piedmont Community College.

Johnson is married and has two daughters and four grandchildren. One of his son-in-laws also works for the department as a unit manager at Foothills Correctional Institution.

Caldwell Correctional Center, located in Hudson, is a minimum-security prison for adult males. Johnson replaces Keith Whitener who now serves as assistant superintendent at Alexander Correctional Institution.

# # #

Editors: A digital photo of Johnson is available by calling the Public Information Office at 919-716-3700.