RALEIGH - Secretary Theodis Beck has named Joyce Kornegay superintendent at Raleigh Correctional Center for Women effective April 1. Kornegay replaces Cynthia Bostic, who became central region operations manager for the Division of Prisons Feb. 1.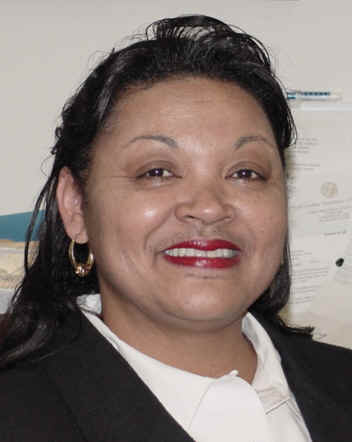 "Joyce Kornegay is the right person to lead Raleigh Correctional Center for Women," said Secretary Beck. "I am confident she will continue to build on RCCW's many strengths."
Kornegay began her career with the Department of Correction as an accounting clerk at North Carolina Correctional Center for Women in 1983. She worked her way up the ranks at NCCIW, becoming a processing assistant and a program assistant. In 1991, she went to Triangle Correctional Center as a correctional case analyst, but returned to NCCIW in 1993 as diagnostic center director. In 1996, she was named assistant superintendent at Fountain Correctional Center for Women, moving on to assistant superintendent at Umstead Correctional Center in 1999.
As superintendent, Kornegay hopes to work with RCCW's dedicated staff to put offenders on the right path. "RCCW already has good programs in place and I just want to build on that," she says. "I want to create strong relationships with the community and stockholders to help offenders become law-abiding citizens."
A native of Warrenton, Kornegay received a bachelor's degree in education from Saint Augustine's College in 1980. In her spare time, She likes to read, do water aerobics and cook. She also enjoys spending time with her husband, three children and one-year-old grandson.
# # #