Rocky Nance named superintendent at Union Correctional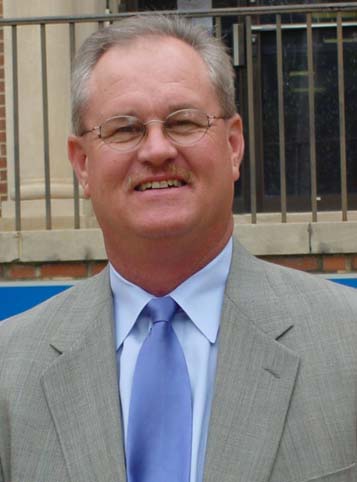 MONROE – Secretary Theodis Beck has named Rocky Nance superintendent of Union Correctional Center, a minimum-security prison for approximately 90 adult males.
"Rocky Nance brings with him more than 25 years of correctional experience that includes a variety of roles," said Secretary Theodis Beck. "His background as a correctional officer, a trainer and a manager will serve the prison and the community well."
Nance's career in corrections started in 1975 when he was a correctional officer at Randolph Correctional Center. He also has served as a bloodhound handler; a sergeant at Davie Correctional Center; assistant superintendent at Davidson Correctional Center; a lieutenant for the Fugitive/Extradition team and he was most recently a correctional training instructor for the Office of Staff Development and Training. Nance also has been an in-service firearms instructor since 1976.
"I am really looking forward to going back to work in a prison and working with the staff at Union," said Nance. "We will be working as a team and I believe everyone, no matter what position they are in, can make valuable contributions to the facility."
Nance graduated with honors from Basic Law Enforcement Training (B.L.E.T.) at Rowan-Cabarrus Community College. In addition, Nance keeps up his B.L.E.T. certification by working as an auxiliary deputy for the Cabarrus County Sheriff's Office. He also took a number of criminal justice courses at the college and at Davidson County Community College. Nance received an Advanced Certificate in Corrections in 1997.
Corrections runs in the family, as Nance's wife is a probation officer in Concord. They have two sons and two daughters. When he's not working, the Concord native enjoys traveling to tropical places to scuba dive. He also enjoys golfing and fishing.
Nance replaces Roy Harvell who retired in March 2002.
For a digital picture of Nance, contact the Public Information Office at (919) 716-3700.
# # #