Norma Batten named Chief of Program Services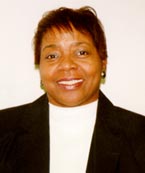 RALEIGH – Prisons director Boyd Bennett has named Norma Batten as the new Chief of Program Services for the North Carolina Division of Prisons, effective Jan. 1.
In her new position, Batten oversees religious programs, academic education, vocational education and enrichment programs conducted for inmates in North Carolina's 74 state prisons.
Batten started her career with the Department of Correction in 1973 as a case analyst in the North Piedmont area diagnostic center located at Guilford Correctional Center. She was promoted to director of that diagnostic center and served there until 1992 when she was named program director for the North Piedmont area prisons. When the Division of Prisons reorganized in 1998 she was named coordinator of program services for the Piedmont region prisons.
She is a native of Western North Carolina and holds a bachelor's degree in sociology and social work and a master's degree in counselor education from North Carolina A&T State University.
Batten replaces Keith Hester who retired as chief of program services in April 2002.
# # #