Marvin Polk named warden at Central Prison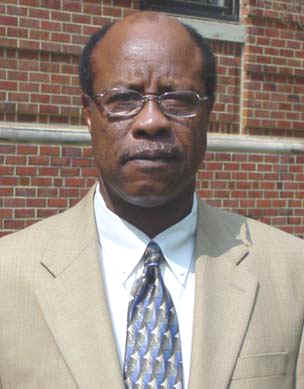 RALEIGH – Correction Secretary Theodis Beck has named Marvin Polk as the new warden at Central Prison. Polk is a 26-year Department of Correction veteran who has served as Central Prison's deputy warden since 1999.
"Managing Central Prison is one of the most complex jobs in our correctional system, and I know Marvin Polk can meet the challenge," said Secretary Beck. "He started his career at Central Prison, worked his way through the ranks and has earned great respect as a fair and firm manager."
Polk began his career as a correctional officer at Central Prison in 1977 and was promoted to sergeant and lieutenant. He later served as an assistant prison superintendent at Orange and Franklin Correctional Centers. He was the superintendent at Franklin Correctional Center for seven years before returning to Central Prison as deputy warden.
"I plan to continue to uphold the high standards of performance at Central Prison," said Polk.
Central Prison is the state's first prison, completed in 1884. Today it houses about 960 male inmates in maximum custody, including inmates receiving medical and mental health treatment and those on death row. It serves as the admission center for adult male felons sentenced to more than 10 years. The warden manages a staff of about 800 employees and also is responsible for supervising the state's executions.
Polk replaces Warden Robey Lee whose retirement is effective Aug. 1.
Editors: A digital photo of Polk is available by calling the Public Information Office at 919-716-3700.
# # #