Wayne Talbert named superintendent at Sanford CC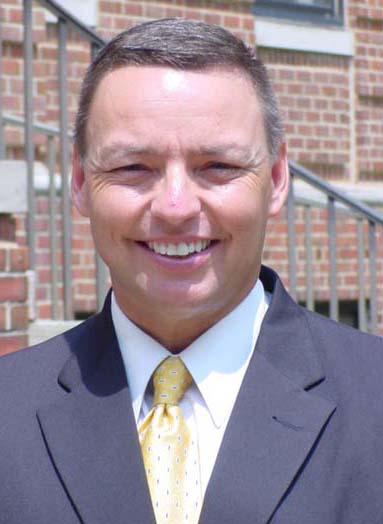 SANFORD- Secretary Theodis Beck has named Wayne Talbert superintendent at Sanford Correctional Center effective Aug. 1. Sanford is a minimum-security prison that has a maximum operating capacity of approximately 300 adult males.

"Since Sanford Correctional is primarily an inmate work facility, Wayne Talbertís extensive experience supervising inmates working in the community will definitely be an asset," said Secretary Beck. "I have no doubt he will strive to keep the inmates busy while keeping the community safe."

Talbert joined the department in 1982 as a correctional officer at Guilford Correctional Center. He moved through the ranks at several different facilities serving as a programs assistant, sergeant, lieutenant and assistant superintendent. He has been assistant superintendent at Dan River Prison Work Farm since 1995 and served as acting superintendent there on two occasions.

"Iím very excited about working with the staff at Sanford," said Talbert. "I believe that together we can do great things for the Division of Prisons and the citizens of Lee County."

A native of Alamance County, Talbert attended Hugh M. Cummings High School in Burlington. He received degrees in criminal justice from Alamance Community College and North Carolina Central University.

Talbert is married and has two daughters. He is a district chairperson for the State Employees Association of North Carolina and is also involved in the North Carolina Correctional Association.

He replaces Lewis Smith who was named assistant superintendent of custody and operations at Lanesboro Correctional Institution in Polkton, which is set to open later this year.

# # #

Editorís Note

: You can obtain a digital photo of Talbert by calling the Public Information Office at (919) 716-3700.