Chris Oxendine named judicial district manager for District 21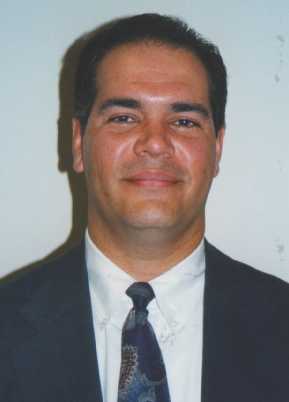 WINSTON-SALEM -- Secretary Theodis Beck has named Chris Oxendine as the judicial district manager for the Division of Community Corrections in judicial district 21, effective July 1, 2004. As judicial district manager, Oxendine is responsible for community corrections operations in Forsyth County.
Oxendine joined the Department of Correction as a probation/parole officer in Guilford County in 1991. He worked his way through the ranks, becoming an intensive officer in 1995, a chief probation/parole officer in 1997 and assistant judicial manager for judicial district 18 (Guilford County) in 2000. In 1999, he was named one of 16 officers of the years selected from the more than 11,500 correctional officers and probation, parole and community supervision officers that worked for the department at that time.
Although the new position takes Oxendine away from Guilford County for the first time in his career with the department, Oxendine is ready for action. "I am looking forward to facing the challenges in a new role as manager,'' he says. "Plus, I already know a lot of the staff in Forsyth County and I am looking forward to working with them."
Prior to joining the department, Oxendine served in the U. S. Marines and worked as a counselor with the Division of Youth Services. A native of Robeson County, he graduated from Pembroke State University in 1991 with a degree in psychology.
When he is not busy at work, Oxendine spends his time golfing, horseback riding and spending time with his 10-year-old twin sons. He is a member of Cherokee Chapel Church in Pembroke.
# # #