Deana Hart recognized as 2004 Probation/Parole Officer of the Year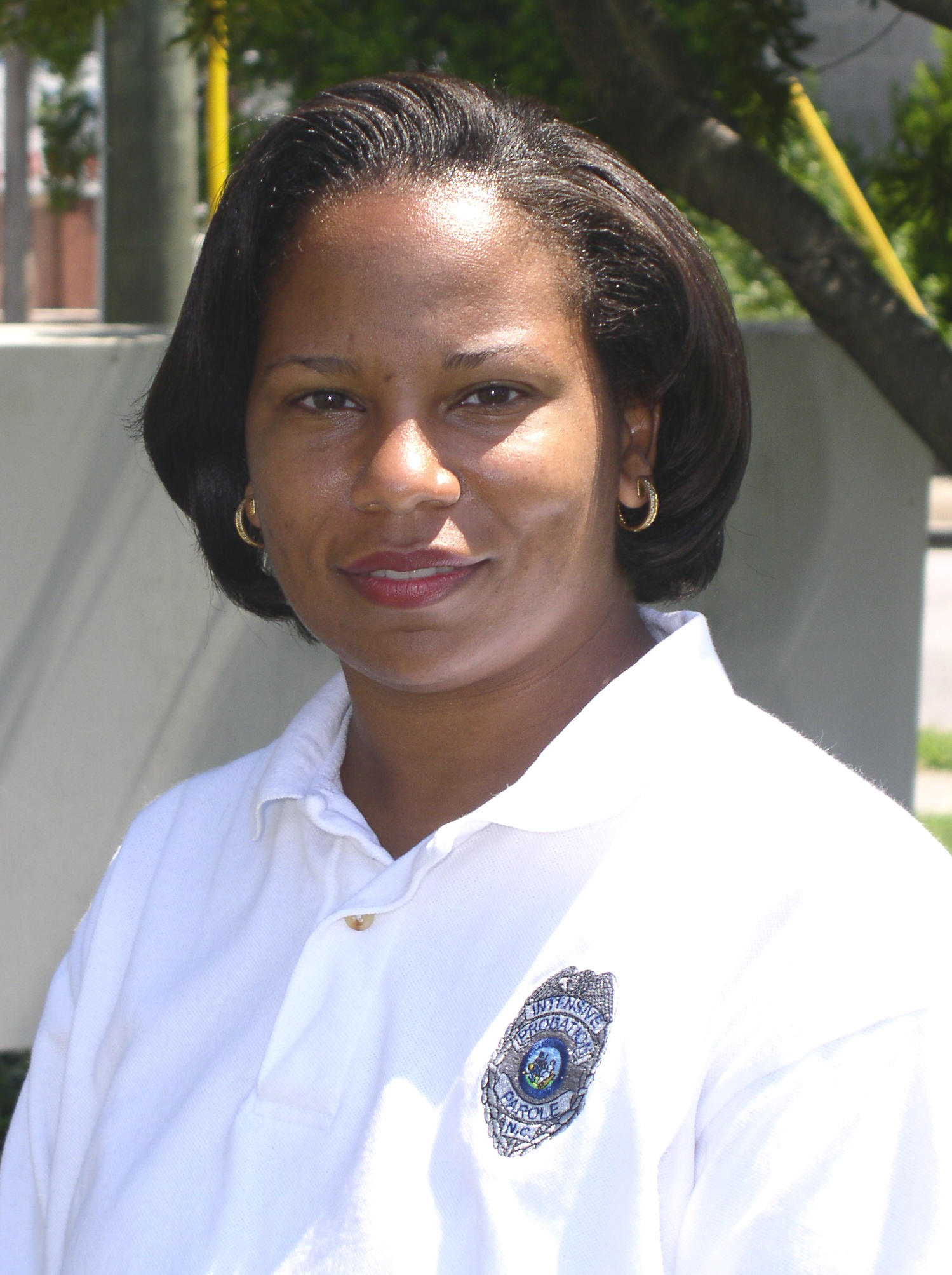 RALEIGH - Secretary Theodis Beck and Robert Lee Guy, director of the Division of Community Corrections, have named Deana Hart as one of eight 2004 Probation, Parole and Community Supervision Officers of the Year.
Hart, an intensive probation officer in Nash County, was recognized for her willingness to go above and beyond the call of duty. A prime example of that willingness occurred in June 2003 when Hart joined forces with Rocky Mount police officers to arrest an absconder. While the officers were handcuffing the absconder, the absconder managed to escape. Although Hart was able to grab him, the absconder overpowered Hart and dragged her through a glass door, causing injuries that ultimately required numerous stitches and reconstructive surgery.
Hart started her career with the Division of Community Corrections as a probation officer in 1998. Prior to that, she worked for the Division of Prisons for six years. She graduated from Southern Nash Sr. High School and holds a bachelor's degree in psychology from North Carolina Wesleyan College.
In addition to her duties as an intensive officer, Hart also serves as a general instructor, teaching blood-borne pathogens and offender/staff relations. She is an active member of Showers of Blessings Christian Center and the State Employees Association of North Carolina.
Governor Michael Easley has proclaimed July 18-24, 2004 Probation, Parole and Community Supervision Officers' Week in recognition of more than 2,000 community corrections officers who supervise more than 118,000 criminal offenders in North Carolina communities. The eight officers of the year will be recognized in a ceremony July 21 in Apex.
For a digital picture of Hart, contact the Public Information Office at (919) 716-3700
# # #