Paul Hatch recognized as 2004 Probation/Parole Officer of the Year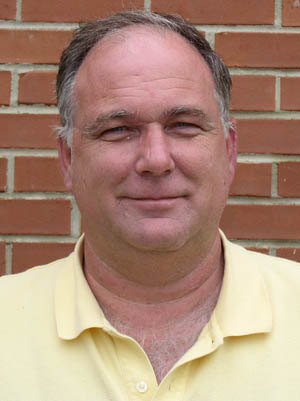 RALEIGH - Secretary Theodis Beck and Robert Lee Guy, director of the Division of Community Corrections, have named Paul Hatch as one of eight 2004 Probation, Parole and Community Supervision Officers of the Year.
Hatch, a probation/parole officer in Cumberland County, was recognized for going above and beyond the call of duty. In addition to being an exceptional employee, Hatch is quick to act when duty calls outside the office. In January, he came to the aid of a woman whose house was on fire. Although the home and its contents were destroyed, Hatch's quick actions helped save several pets.
"Paul is a very knowledgeable employee who demonstrates compassion and a willingness to help others, not only co-workers, but offenders as well," says his supervisor Jonette Quenum. "He assists other officers with warrantless searches, arrests and in any other manner he can. Throughout his interactions with others, he always considers the safety of the community first."
Hatch joined the Division of Community Corrections in 1995 after a six-year stint in the United States Navy. When the sex offender control program began as a pilot in Cumberland County in 1997, he served on the task force that helped develop the program and training materials. One of the original sex offender control officers, Hatch has distinguished himself as an expert on sex offenders and continues to improve the training methods and materials used in the sex offender control program.
Governor Michael Easley has proclaimed July 18-24, 2004 Probation, Parole and Community Supervision Officers' Week in recognition of more than 2,000 community corrections officers who supervise more than 118,000 criminal offenders in North Carolina communities. The eight officers of the year will be recognized at a ceremony July 21 in Apex.
# # #
For a digital picture of Hatch, contact the Public Affairs Office at (919) 716-3700.