Monika White recognized as 2004 Probation/Parole Officer of the Year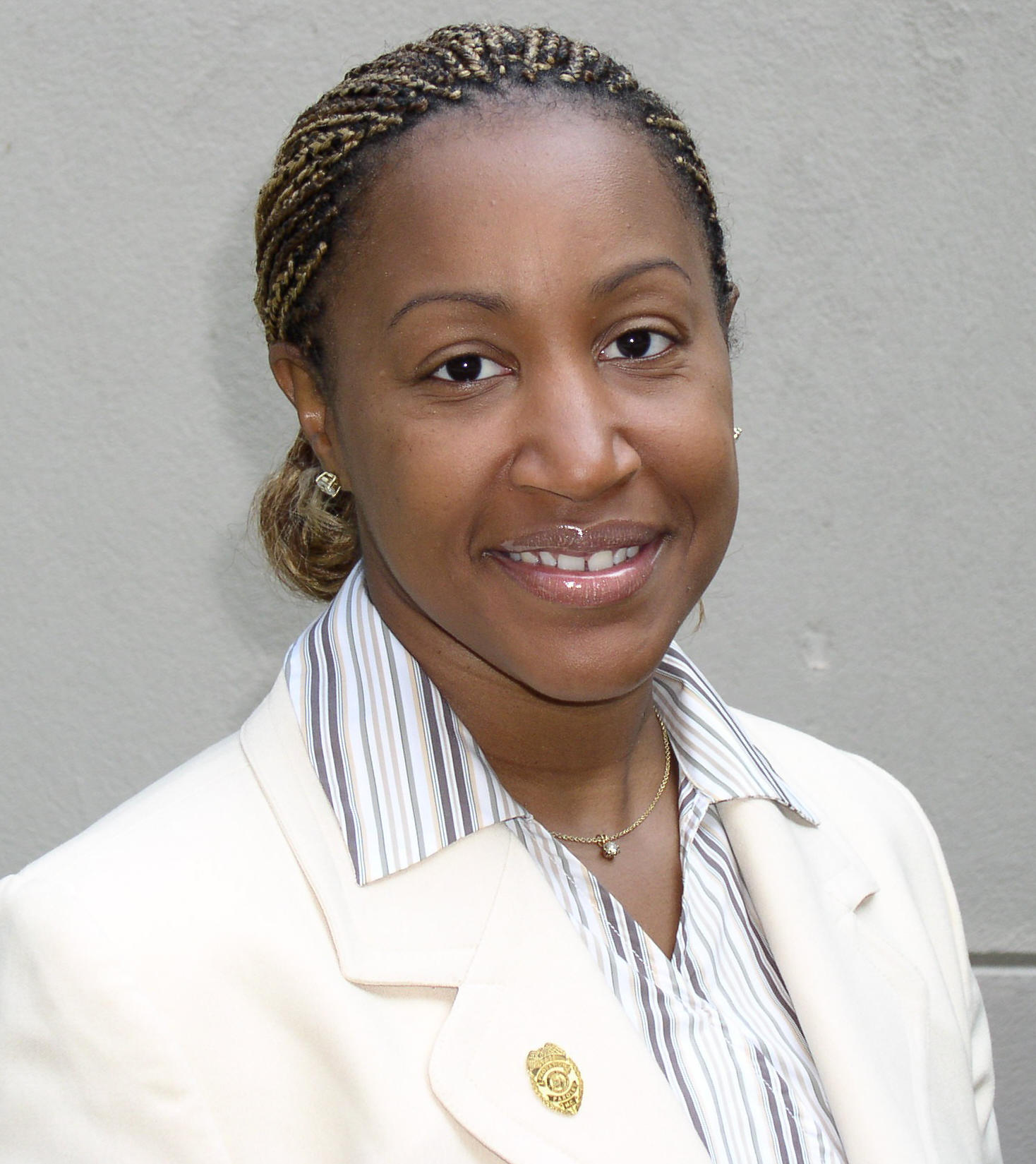 RALEIGH - Secretary Theodis Beck and Robert Lee Guy, Division of Community Corrections director, have named Monika White as one of eight Probation, Parole and Community Supervision Officers of the Year. White, a probation/parole officer in Mecklenburg County, was recognized for contributions to the department above and beyond the call of duty and high productivity.
Prior to becoming a probation/parole officer, White was a Community Service Work Program district coordinator. In January 2002, the program was moved from the Department of Crime Control & Public Safety to the Department of Correction. During this transition, Officer White volunteered to return to the program to help train fellow officers in the program's policies and procedures.
In February 2003, White again went above and beyond the call of duty by volunteering to work in a newly formed special operations unit monitoring cases in the Mecklenburg County Superior Court.
Her supervisor, chief probation/parole officer Verdan St.Aimie, says White met the challenge head on in a role that others shied away from due to its typically large case volume.
"By demonstrating an enthusiasm and professionalism that is literally unmatched, Officer White has become a staple of the Mecklenburg County Superior Court system," said St.Aimie. "It is based on these admirable qualities that she has been highly regarded by court personnel."
In addition to managing her caseload, White also volunteered to lead the investigations for official crime versions. These accounts of a crime and conviction require in-depth research of court documents and may also require interviews of numerous law enforcement personnel, witnesses and victims.
"These are just a few of Officer White's outstanding qualities that she has demonstrated on a continual basis," added St. Aimie. "She continues to astound everyone with her dedication and hard work."
Governor Michael Easley has proclaimed July 18-24, 2004 Probation, Parole and Community Supervision Officers' Week in recognition of more than 2,000 community corrections officers who supervise more than 118,000 criminal offenders in North Carolina communities. The eight officers of the year will be recognized July 20 in a ceremony in Apex.
# # #
For a digital picture of White, contact the Public Affairs Office at (919) 716-3700.