Reward offered for capture of escapee William Barefoot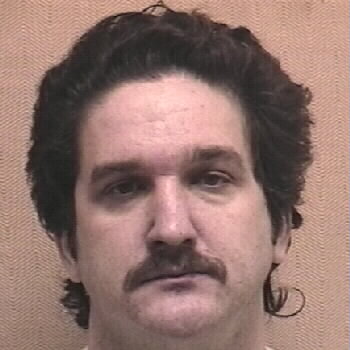 RALEIGH – Governor Easley has authorized up to a $5,000 reward for information that results in the capture and conviction of escapee William Glenn Barefoot.
Barefoot, 40, escaped from the Hoke County jail in Raeford early Monday by overpowering jail officers and stealing a vehicle. He was temporarily housed at the Hoke jail while he awaited a local court appearance that morning.
The Moore County Sheriff's Office, the Aberdeen Police Department, the Southern Pines Police Department, the Pinehurst Police Department, the Hoke County Sheriff's Office, the North Carolina State Bureau of Investigation, the North Carolina Department of Correction, the North Carolina State Highway Patrol, and the United States Marshal's Service are currently working to apprehend Barefoot.
Barefoot is serving a maximum sentence of almost 85 years for his role in the 2001 shooting of a Scotland County sheriff's deputy and a series of robberies and larcenies.
Barefoot is 5 feet 11 inches tall and weighs 202 pounds. He has brown hair and brown eyes and a tattoo on his left hand between his thumb and index finger. Barefoot may be armed and should be considered dangerous.
Anyone having any information about his location is asked to contact the State Bureau of Investigation at 1-800-334-3000 or the Hoke County Sheriff's Department at 910-875-5111.
# # #
Editors: A digital photo of William Barefoot (#0018955) is available by using the "Offender Search" on the Department of Correction website at www.doc.state.nc.us or by calling the DOC Public Affairs office at 919-716-3700.