Flint Benson named superintendent at Bladen Correctional Center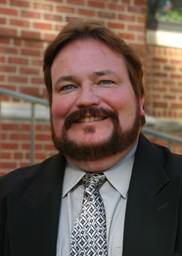 ELIZABETHTOWN -- Secretary Theodis Beck has named Flint Benson as the new superintendent at Bladen Correctional Center, effective March 1, 2004. Benson replaces H.B. "Benny" Brigman who retired Jan. 1, 2004.
"Flint Benson is the right man for the job," says Secretary Theodis Beck. "He knows the facility, he understands corrections and he has shown himself to be a leader time and time again."
Benson began his career with the department in 1981 as a correctional officer at Triangle Correctional Center in Raleigh, which closed in 1994. After a four-year stint at the old Polk Youth Center in Raleigh, he returned to Triangle where he was promoted to sergeant in 1989 and lieutenant in 1991. In 1993, he moved to Bladen as assistant superintendent.
"I look forward to continuing to work with the outstanding staff that I have and keeping Bladen a positive place to work," says Benson. "We've been together a long time."
Working for the department has been a family affair for Benson. His father, Andrew Benson, retired as the maintenance supervisor at Polk Youth Center, which closed in 1997. "He was the last employee at the old Polk Youth," he remembers. "He turned the keys over."
The Benson native still lives in Benson with his wife Betty. He has two daughters, Tiffany and Tara, and likes to sing in the church choir, travel and cook in his spare time. A former president of the State Employees Association of North Carolina, he now serves on the Insurance Board of Trustees and remains active in the organization's activities. He also writes a column for Fayetteville's Up & Coming Weekly.
# # #