Boyer joins Public Affairs office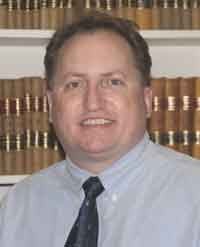 RALEIGH – Robert Boyer is the newest addition to the Department of Correction Public Affairs Office.
"Robert has extensive journalism and writing experience. His skills are well-suited for giving the public timely, accurate information," said Pamela Walker, public affairs director.
Boyer has five years experience in communications, primarily in daily newspapers and has earned several awards on both the state and national level. He most recently worked as a police reporter at The Times-News in Burlington. Before that, he was the police reporter for The Fayetteville Observer.
Boyer's background also includes reporting for The High Point Enterprise, where he covered courts and public safety, and The Free Press in Kinston, where he was an education reporter.
He began his journalism career as a freelance technician working in sports television for the The Golf Channel, ABC, and other networks.
A native of Alamance County, Boyer graduated from the University of North Carolina at Greensboro with a degree in media studies.
His primary duty will be editing Correction News, a monthly employee newsletter. He also will write press releases, respond to media requests and organize events for the Department of Correction.
In his spare time, Boyer sings in a blues band and performs in plays.
# # #