| | | | | |
| --- | --- | --- | --- | --- |
| | | North Carolina Department of Public Safety | | |
New Hanover inmates help create Brunswick Botanical Garden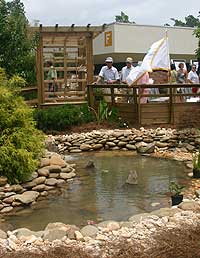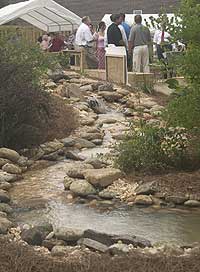 BOLIVIA, June 3, 2004 - Community Work Crew inmates from New Hanover Correctional Center were recognized today at the dedication for Brunswick County's new botanical garden for their work in the construction of the garden.
The garden, which is located beside the Cooperative Extension service offices in Brunswick County's Government Center, is designed to be an outdoor learning facility for cooperative extension gardening and 4-H programs.
Under the supervision of correctional officer Allen Wilson and master gardener Hilton Holcomb, the inmates built the extensive wooden decking, benches and fencing in the project. They also dug the landscaping for the garden's extensive man-made water features, including a stream, reflecting pool and waterfall. The Community Work Crew spent more than 880 man hours working on the garden project.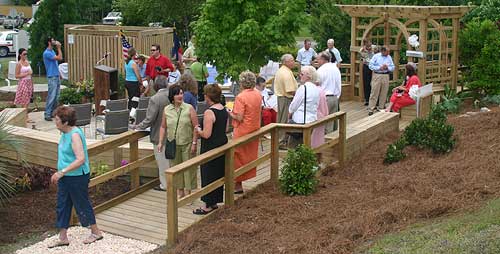 DPS | Adult Correction | Prisons | Community Corrections | Correction Enterprises | ACDP | News | Offender Info | Contact
© 1995-2012 North Carolina Department of Public Safety. All rights reserved.