Michael Davis named superintendent at Davidson Correctional Center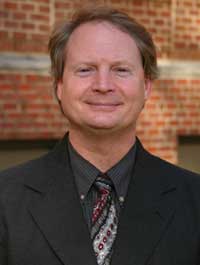 LEXINGTON -- Secretary Theodis Beck has named Michael Davis as the new superintendent at Davidson Correctional Center, effective March 1, 2004. Davis replaces superintendent Wallace Shields who transferred to Forsyth Correctional Center.
"Mike Davis is a Davidson County native and I'm confident he will be a fair and effective prison manager," said Beck. "Under his watch, Davidson Correctional Center will continue to be a good neighbor in the community," said Beck.
Davis began his career with the Department of Correction in 1982 as a correctional officer at Davie Correctional Center. He has served on the prison programs staff at Orange and Stokes Correctional Centers and most recently as the assistant superintendent at North Piedmont Correctional Center for Women in Lexington.
"I know that the staff at Davidson Correctional Center is very competent," said Davis. "I'm very happy to be joining them and I'm looking forward to this assignment."
Davis is a graduate of North Davidson High School and Winston-Salem State University, with a bachelor's degree in psychology. He has also completed most work toward his master's degree in psychology at NC Central University. He lives just outside Winston-Salem in northern Davidson County.
For a digital picture of Davis, contact the Public Affairs Office at (919) 716-3700.
# # #